MindShift TrailScape 18L backpack
Price: $170
Company: MindShift
Two years ago when I reviewed the MindShift Gear FirstLight 30L I was impressed with the build quality of the bag. But as a backpack for hiking or a walk in forest, it was a bit too huge and heavy when loaded.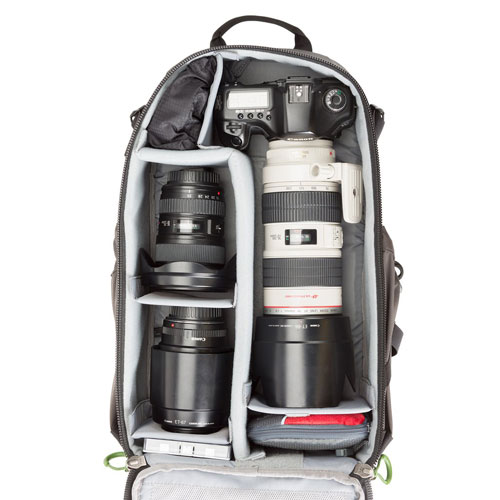 I recently the opportunity to evaluate the TrailScape backpack, and I think I found the backpack I need for my forest walks. The 18L size is large enough to carry my most used lenses, which are 70-200mm f2.8, 16-35mm f4, 28-70mm f2.8, 105mm f2.8 prime, and my 50mm f1.8. The gear compartment was a bit tight to place my D800 body with the battery pack attached to it, but over time the material expanded just enough so that zipping the bag was not difficult. Meshed-zippered pockets are available in the main compartment for chargers or other accessories you may require.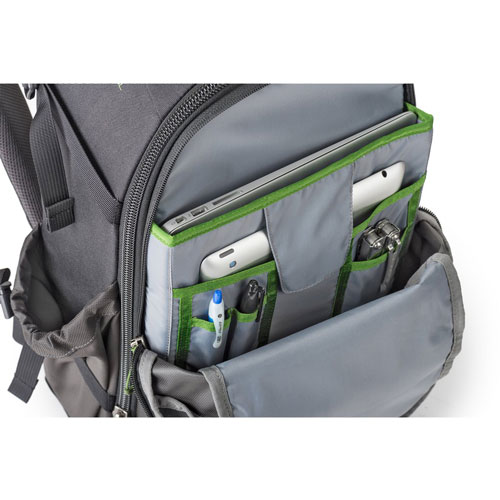 A large front pocket can be used to put more personal stuff such as a jacket or food for the outing. A dedicated pocket offers space for a 13" laptop and a 10" tablet. I often use this pocket for a hydration reservoir, letting the pipe stick out between the zippers. Lots of pockets are available in that compartment for a stylus or other accessories you might need.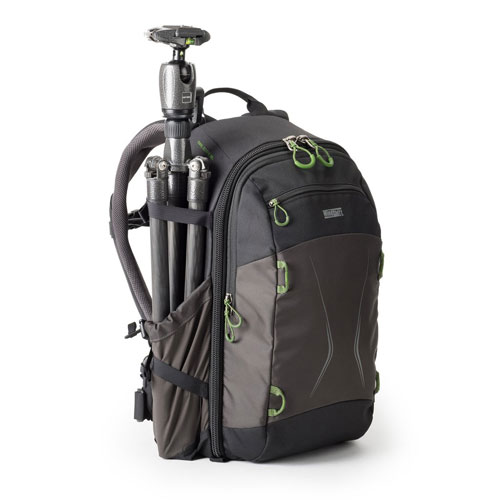 It's easy to attach a tripod, monopod, or a bottle of water on the side of the TrailScape. An extra small pocket on the front can be used for your phone or sunglasses. A rain cover is included.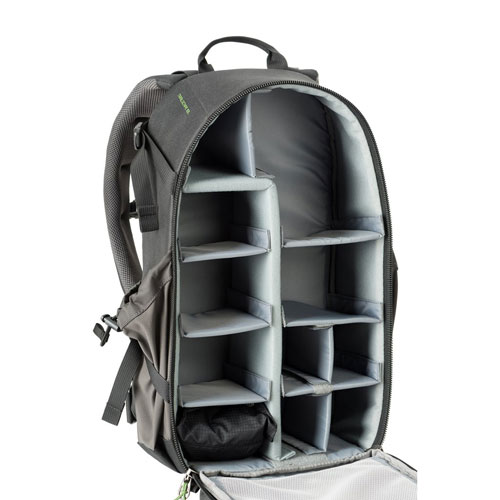 In terms of build material, it is what you'd expect from MindShift: very robust material, good YYK zippers with easy grip pulls, plus many dividers inside the main compartment to adjust the bag to the gear you need. The harness system is well padded and lumbar support on the back of the bag adds extra comfort.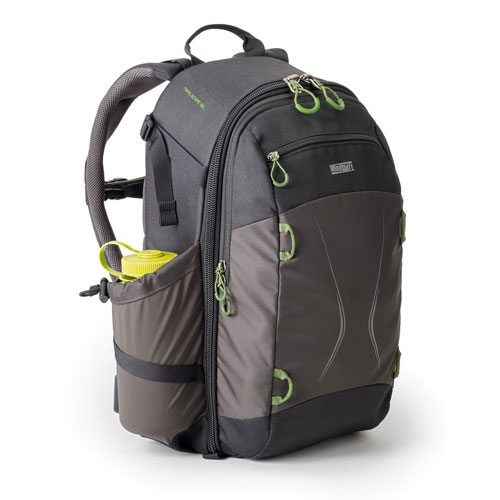 This TrailScape backpack is just big enough to bring your most useful lenses and accessories on a trek, while not too big to hurt your back when you take long walks. The main compartment could have been a bit taller to fit a large camera body with battery grip, but this space expands with time and becomes usable. It became my go to bag for my forest walks. I have all my required gear nearby, without the feeling of having too much on my back.
MyMac Review Rating: 9 out of 10