MindShift Gear FirstLight 30L
Price: $279.99
Company: MindShift
For outdoor photographers and frequent plane travelers who prefer to keep their gear nearby in flight, it is not always easy to find the right travel bag. I recently had the chance to test out the FirstLight 30L by MindShift Gear, which can fulfill both tasks.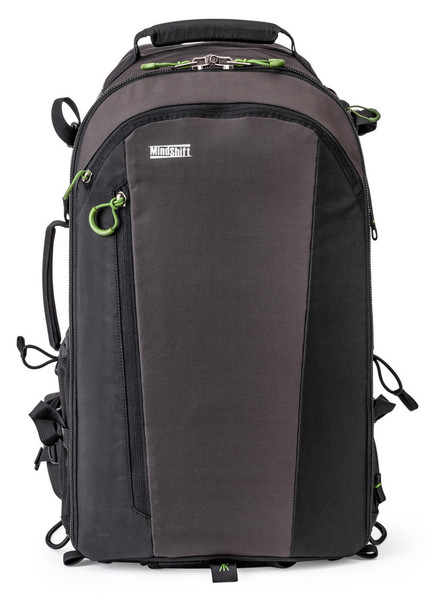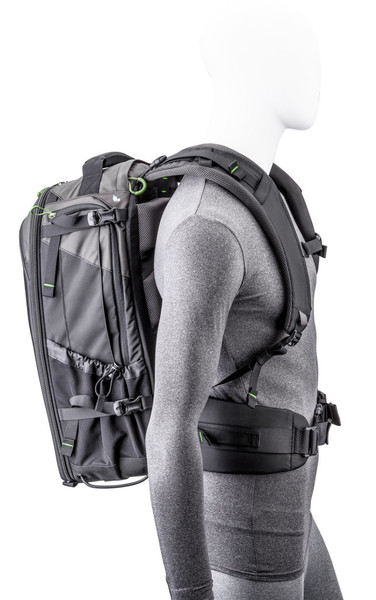 FirstLight 30L is a backpack for photographers that is specially designed for outdoors photographers who often have large lenses to carry. The interior of the bag is spacious enough to accommodate a full frame body with a 70-200mm zoom lens attached, leaving extra space for other lenses and accessories. The interior compartment is very easy to reconfigure if you wish to have a larger lens, such as a big 500mm f/4.0, and still have room for some other accessories.
This bag is easy to manipulate, with a handle on the top and on one of the sides. On the side with the handle, there's a small pocket for a water bottle. You can attach a tripod or monopod on the side without a handle, or on the front of the bag using hidden under velcro straps and pocket. You can also buy separately MindShift's Tripod Suspension Kit if you prefer. There's also a pocket on the side for a 3L hydration reservoir with a hole for the sipping tube. The rain cover is included with the bag and can be used as a groundcloth when required, and if it's being used to cover the bag, it will still allow you to carry a small tripod.
A small front pocket is available to store small items. I personally used it to hold my camera strap. Another larger pocket with access from the top can hold up to a 15" laptop or a large tablet. When I tried putting my MacBook Pro with retina display into the pocket after the bag was full of large lenses, I found that this dedicated pocket was too small for it, but my iPad 4 fits just fine. This pocket is not very padded, so I would consider using it with a laptop or tablet only when traveling, not when hiking.
I really appreciate the zippers with their large green loops. The rear of MindShift Gear FirstLight 30L has a velcro adjustable torso length to better fit your body size. The back of the bag is well padded for extra comfort, and is designed to help air flow on your upper body. The shoulder straps are very comfortable, while a belt helps maintain the bag tight to your waist. The belt has some extra straps on it that can be used to attach accessories using Think Tank's Photo Modular Component or with the Lens Switch Case.
The FirstLight series is available in three sizes from 20L (which does not have the hydration reservoir on the side), the 30L I described in this review, and a 40L size to carry even larger lenses. The price may look high at first, but when you touch and use it, you'll see why. All materials used to construct this bag are top quality and water repellent, which is very important in outdoor photography. I used it for some long walks this summer in high temperature weather, and I did not suffer from the weight of carrying most of my gear, or have my back be sweaty. I recommend MindShift Gear FirstLight 30L to anyone who frequently travels and wants most of their gear with them all the time.
MyMac Review Rating: 8 out of 10