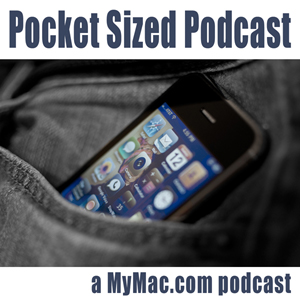 Pocket Sized Podcast has gotten addicted to Apple TV!
Listen to the show here, and subscribe in iTunes!
Hello, my name is Scott, and I'm an addict. An Apple TV addict. In this episode, we talk about the Apple TV,  and cover Netflix and Dragon Dictation apps in the App Folder. Also John Nemerovski of MyMac.com contributes a review of a different kind of Pad.
Links:
Apple TV from Apple
Netflix app for iPhone, iPod touch, and iPad
Dragon Dictation app for iPhone, iPod touch, and iPad
Alupad from Just Mobile
Contact us: