The Elements
Company: Element Collection — Theodore Gray
Price: $13.99
iTunes Link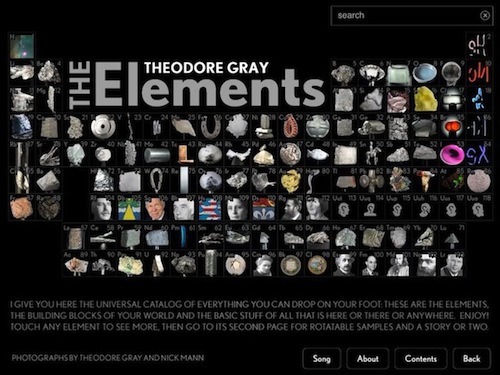 One of the iPad's marquee applications is Theodore Gray's The Elements. There are very good reasons for this distinction. The Elements is truly beautiful to look at and use. As a chemistry teacher, this app fills a niche that I've been wanting for my students for a long time.
The first thing you notice about The Elements is the HD graphics. In a word, they're stunning. The app opens with Tom Lehrer's famous Elements song where he sings the names of all of the elements. As the song plays, each element's native state appears as a rotating high-definition video, filling up the Periodic Table of the Elements as it goes. If you're interested in science at all, it's awesome.
At $13.99, The Elements is pricey compared to other apps. Even so, the price truly reflects the quality of the app. If you want to really show off the iPad's graphic capabilities, The Elements will impress all who see it. As a science teacher, I can justify the expense. Apple has highlighted The Elements in several commercials and in a keynote demo, so it even passes muster with Steve himself.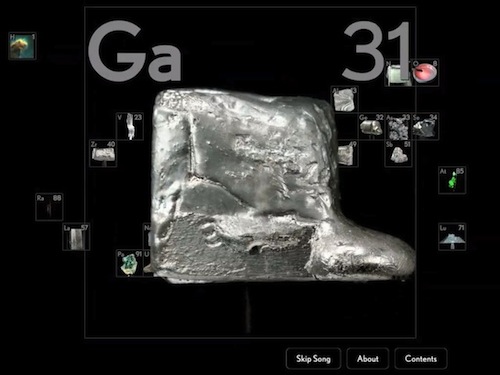 Another consideration that I neglected to make when installing the app is its size. The app is positively enormous. At 1.71 GB, it's going to take up a sizable chunk of real estate on your iPad's internal storage. Don't make the mistake I did and try to install the app wirelessly without checking its size first. Apps of that size do not install well wirelessly. This proved to be too much for my iPad and I had to reinstall The Elements by connecting directly to iTunes on my iMac.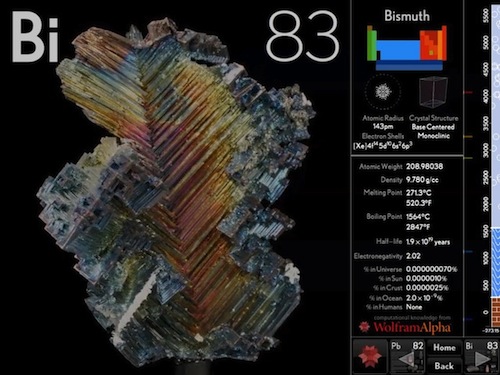 Once you're up and running, you keep getting reminded of the awesome graphics and interface this app provides. The Elements truly deserves the recognition Apple give it in ads and in the iTunes Store. Selecting an element from the Periodic Table gives you a wealth of information about the element, including important information about the element's electronegativity, electron configuration, density, native states, etc. Selecting any of these data gives you to Wolfram Alpha's rundown of the element — a nice addition to any scientific application.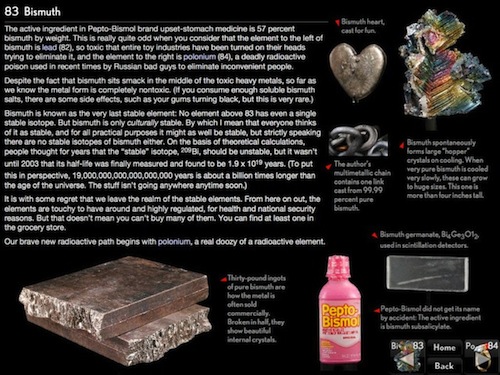 If you want an application that will make people drool when you're showing off your iPad, The Elements is it. As a chemistry teacher, I can't recommend it enough.