Sennheiser Handmic Digital
Sennheiser
$259.00 US
Sennheiser Handmic Digital is a dynamic handheld microphone that can connect using a USB port or Lightning connector. The package includes the microphone, cable that connects it to a USB port, cable that connects it to a Lighting port, holder, table stand, pouch and instructions.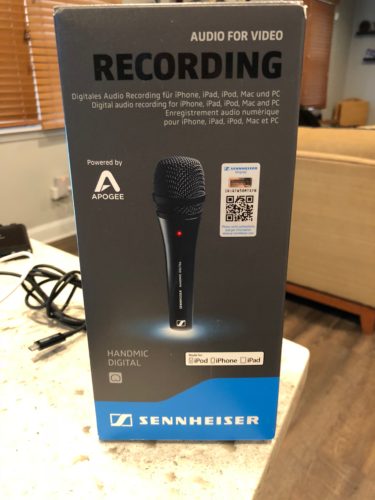 The only setup is attaching the microphone stand to the base using the included screw. Be sure to tighten both the screw on the base and the screw that tightens the microphone tilt position to prevent the microphone from moving on its own during use. Both the Sennheiser Handmic Digital itself and the base and holder are very solid and fell well built. The base is fairly heavy for its size but the microphone is not too heavy, which is good for using it.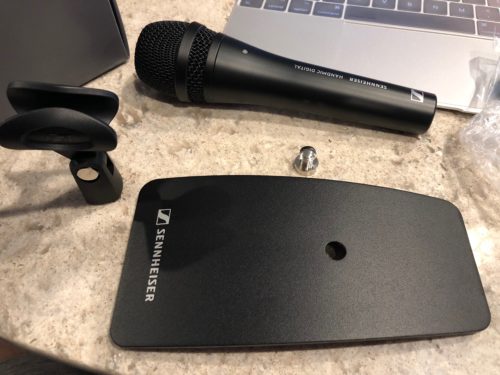 The Handmic Digital comes with two cables, one that connects to USB and the other that connects to Lightning. The other end connects to the microphone with a micro USB connection. I found that it is difficult to attach the micro USB end to the microphone unless you separate the top end of the socket.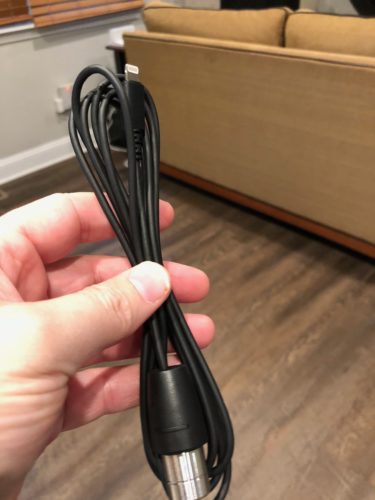 For my test with USB, I used a 2017 MacBook Pro. The cable that comes with the microphone is USB A so if you have a computer with only USB C ports, you will need an adapter. Once plugged in, the MacBook recognizes it as an audio input device with no issues. I used an iPad Pro 10.5 to test the microphone with the Lightning cable. Unlike Mac OS, there isn't any indicator saying the microphone is connected. I confirmed it was working by tapping the microphone while recording.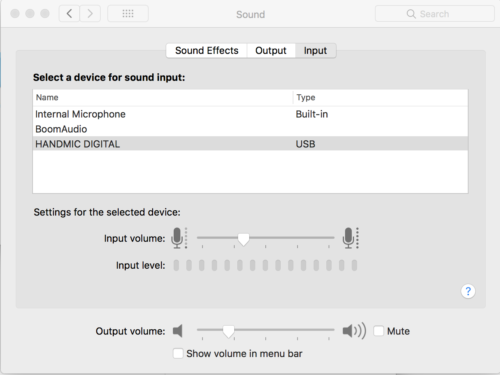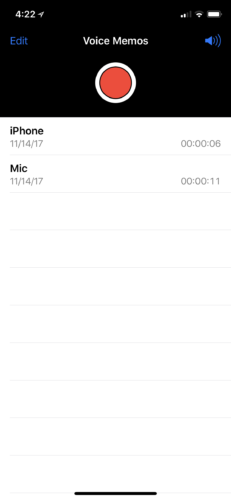 On the Mac I used Skype to test the sound. On the iPad I used Skype and the voice memos app. In all the tests, my voice was clear and loud. There were no issues getting the microphone to be recognized, and it worked as expected in all cases. This Sennheiser microphone is a premium, versatile, Apple-focused product from a top company that produces high end headphones and microphones. The price and the build reflect the strength and integrity of the brand.
MyMac Review Rating is 9 out of 10. Easy to setup and use with clear and loud recording all with a very nice stand, holder and carrying case.