Back in December 2014 I wrote about my personal experience of installing my iPhone 4S on the TracFone 3G wireless system. You are welcomed to read this article in our MyMac archives. Last month Apple released the new and smaller iPhone SE and I elected to purchase the unlocked 64 gigabyte model to replace my still functioning but somewhat dated iPhone 4S.
Since I have been enjoying the non-contract freedom the TracFone system offers I naturally needed to move my new phone into their system, but this time using 4G LTE. I knew this works well because late last year I assisted a fellow Tucson Mac User Group member get his iPhone 5C into the TracFone 4G LTE and he has been very satisfied with their service.
Since my last article regarding my iPhone 4S, TracFone has made several changes to their Bring Your Own Phone (BYOP) program that are an improvement to how one goes about adding their phone into their system. Let me share with you the steps I went through to get my new iPhone SE up and running on their 4G LTE service.
The newest iPhones are now capable of working with either GSM or CDMA networks based on the SIM card you have installed. My unlocked iPhone SE came without a network SIM card so I had to purchase one that works with the TracFone system. I was using my iPhone 4S on the leased service from Verizon through TracFone and I wanted to stay in the Verizon network. Verizon uses CDMA so I needed to purchase a SIM card that supports CDMA. A quick search online turned up a TracFone BYOP activation kit at Walmart on sale for only $5 plus tax. This kit contained both GSM and CDMA SIM cards in micro and nano sizes. The new iPhones use the nano SIM cards.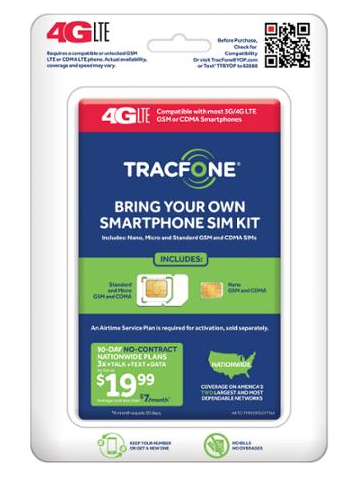 With my activation kit in hand, I began by reading through the instruction pack regarding activation of a CMDA LTE account. It looked confusing so I decided to visit the TracFone website and try to go through a trial of the activation procedures to get an idea of what I was in for. Whoops! I was even less confident I could get it right on the first pass. So before proceeding any further, I elected to visit the web again and see if there were any good examples of how to do this transition.
I found an excellent YouTube video by Janian Tutorials regarding the activation of an iPhone 6S Plus on the TracFone network. My iPhone SE is essentially an iPhone 6S in an iPhone 5S package so the video proved to be a major aid in getting my new phone up and running on the CDMA 4G LTE Verizon system through TracFone.
I backed up my iPhone 4S to the iCloud. Next I installed the CDMA nano SIM in my new phone and then powered it up. During the new phone initialization process I restored using my iPhone 4S backup from the iCloud. Once the new phone was restored, I realized I still had my Verizon 3G active on this old phone but it was no longer functional. Next, from my iMac computer, I went to the TracFone BYOP website and followed the procedures to register CDMA. I selected Register CDMA.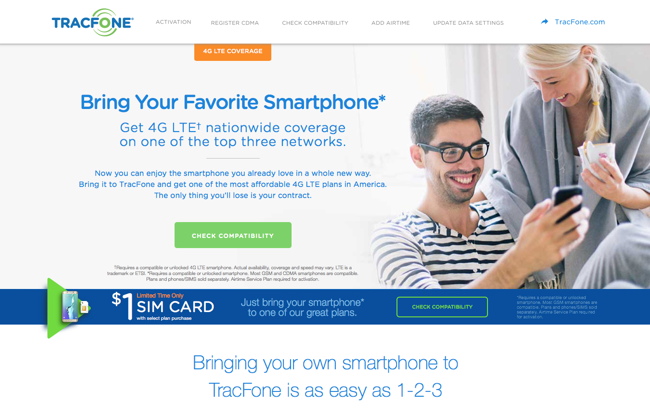 I next selected the Other Carrier/Don't Know button.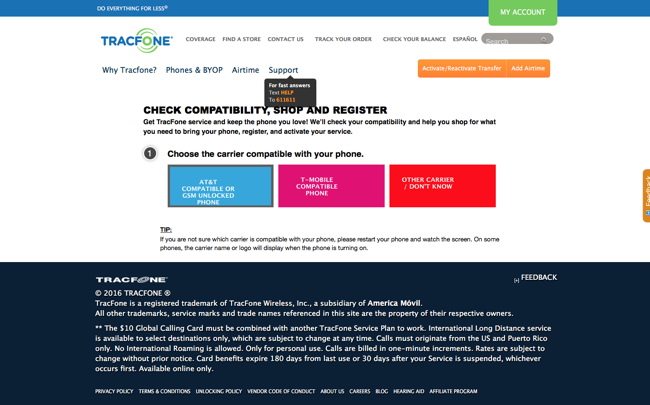 Next I entered my Zip Code and IMEI number for my new phone, and selected Continue.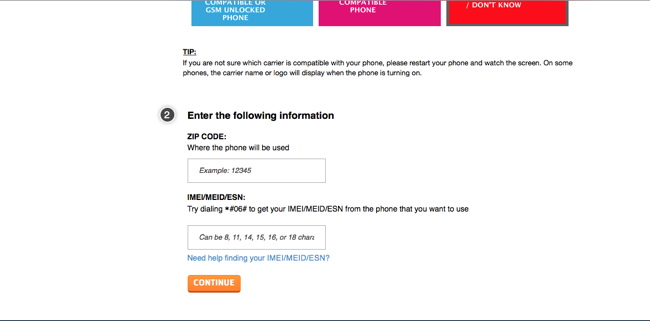 At the next page I see that my phone is compatible with the TracFone CDMA 4G LTE network. I then selected the Register and Activate button.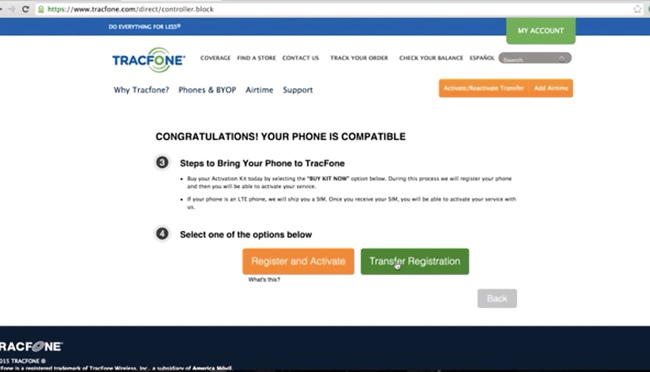 My phone was not currently active so I then selected no and proceeded to the next step to activate my CDMA LTE SIM card.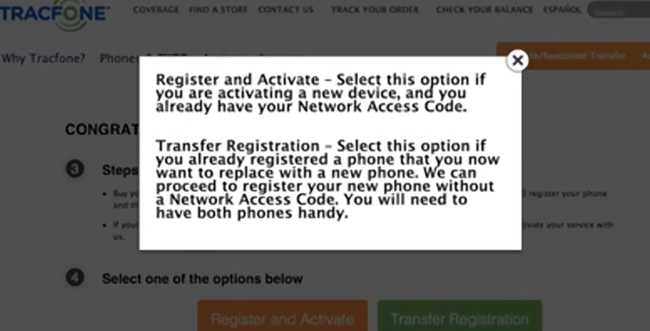 Since my new phone was not currently active I selected NO.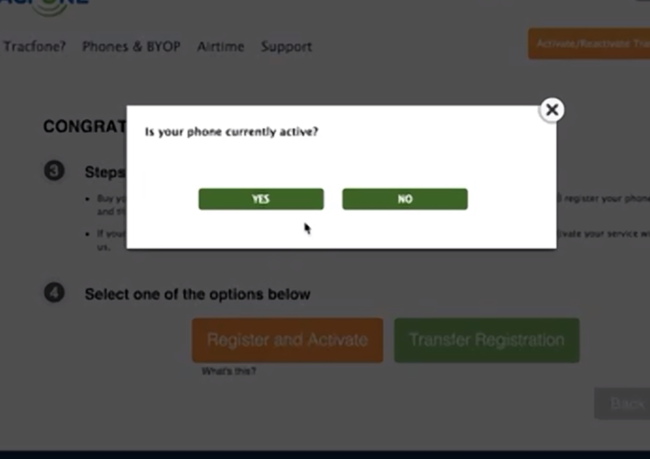 I entered the SIM card number and the activation code provided in the TracFone SIM kit and pressed Continue.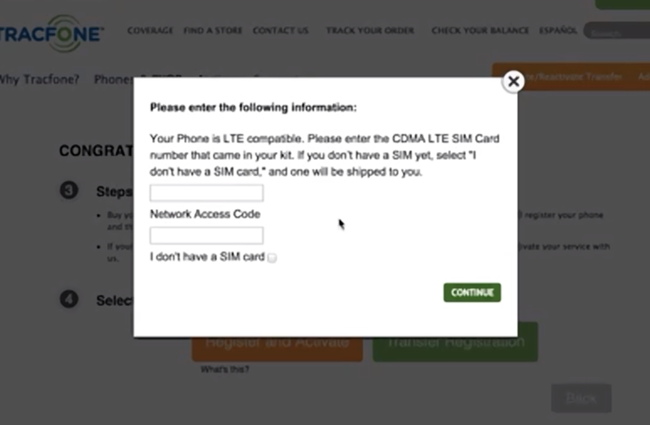 I was successful with the activation of the CDMA LTE. .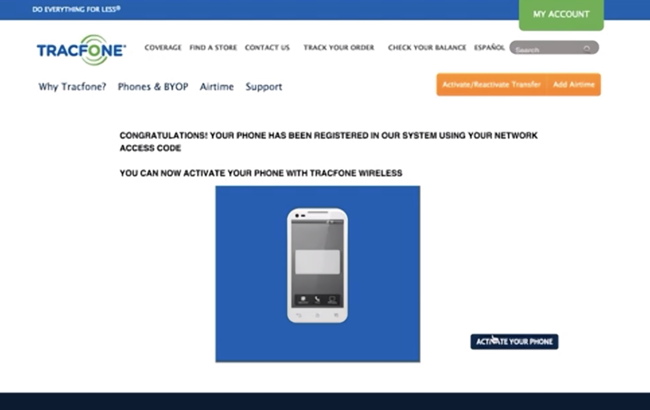 I then proceeded to activate my new phone by selecting Transfer my current TracFone phone number.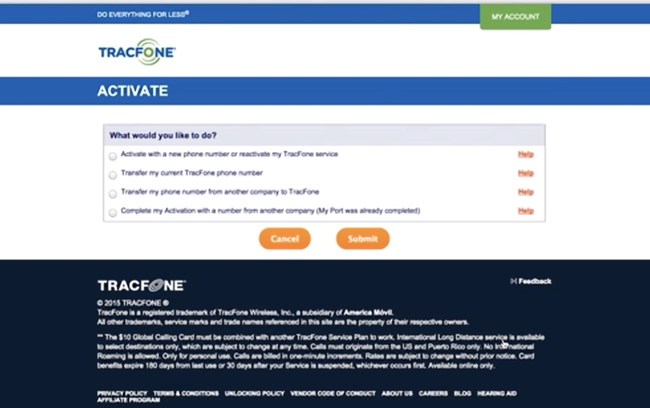 I then entered the new phone IMEI number and my current iPhone 4S information and selected Submit.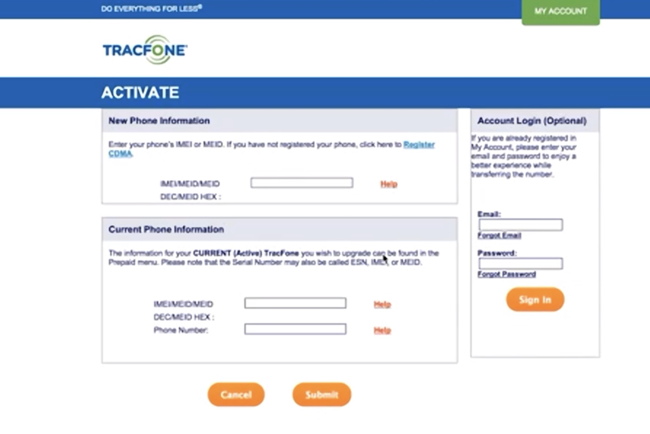 Unfortunately, TracFone didn't like the information I put in for the old phone and gave me a big warning in red. Before panicking, I noticed I had the option to sign in to my TracFone account to complete the transfer, and after doing that, I was able to select my old phone directly and complete the transfer.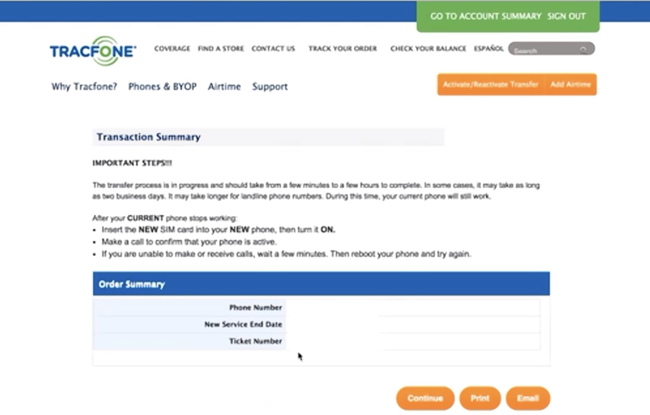 After I completed the online steps, I had to shut down both my old phone and the new phone and then restart the new phone. The iPhone SE came up showing 4G LTE Verizon in the upper left screen, and a quick call to my home phone verified the phone was ready for use. I then did a check of my TracFone account using the TracFone My Account App, and verified all my available minutes, text and data had successfully transferred to my new phone. Finally I went through the normal deactivation of my old iPhone 4S by doing a full reset.
In conclusion, with the help of the excellent Youtube video and then simply following the activation package and online TracFone procedures, I was able to get my new iPhone SE up and running in less than an hour. I have been using the TracFone system since late fall of 2014 and have found it to be very dependable and a huge cost saving for my cellular phone service needs. I look forward to using my new iPhone SE at the same savings.
The Tracfone BYOP 4G LTE plan may still not be something for everyone. For myself, it works just fine and if you are interested, I recommend you give it a try. The cost is very affordable. I really like that my unused minutes, text, and data, do not expire at the end of each month. I give this a MyMac.com Review Rating: 10 out of 10.