Power Dash  6.6
LAUT
Price: $25 U.S.
Available in white or black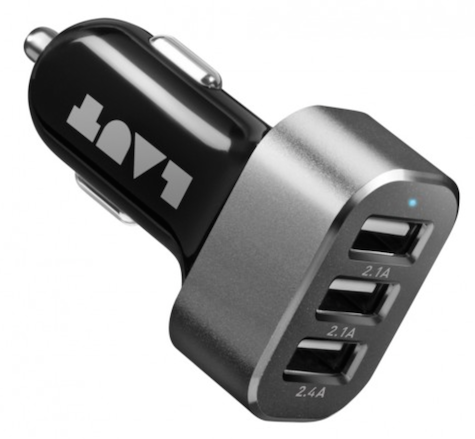 The LAUT Power Dash 6.6 is a 3-port USB charger that plugs into a car's 12 volt accessory lighter receptacle to charge or revive cell phones, tablets and other iOS devices. Because of its 6.6. amp output, far stronger than my other portable power devices, it recharges the batteries in mobile devices quickly and effortlessly. As soon as the charger is plugged in, a blue light appears to indicate that charging is activated.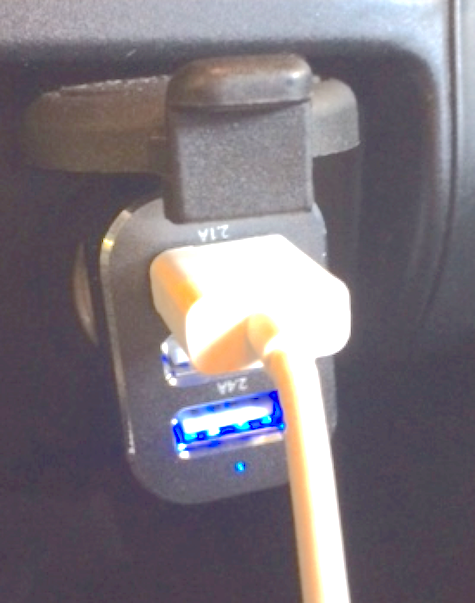 There are hundreds of similar chargers available with prices starting at $2 but many of them lack the quality build that's evident in the sturdy feel of the Power Dash 6.6.
MyMac Review Rating: 9 out of 10