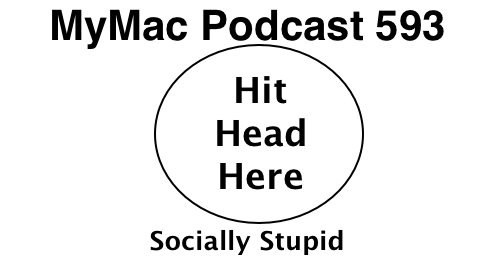 Are there more stupid people these days? It seems the choices are:
1. Yes
2. The internet is better at finding them
3. Some people are so driven to be famous that they'll do stupid things to be noticed.
And yes, the irony is not lost on the GMen. What isn't stupid is signing for the Macstock Conference and Expo. So do that.
Download the show here
RSS Feed for your podcast app
Subscribe in iTunes
Links:
Macstock Conference and Expo
Ars Technica link regarding Sparkle vulnerability:
CNet link to article discussing the ERROR 53 problem:
Gaz's Mem Upgrade video
Guy's App Pick: Endless Sky by um…endless sky? Well it's free anyway. If you ever played Escape Velocity from Ambrosia Software, Endless Sky will seem oddly familiar and that's a good thing.
Gaz's App Pick: Iconic  Iconic Mac App Free :) Iconic creates beautiful custom folder icons that fit in perfectly with the standard OS X folder icons. Drag and drop a black and white image into Iconic and it will turn it into a folder icon for you. To add your new icon to a folder just drag and drop the folder into Iconic. It couldn't be easier! Please note that Iconic attempts to create a folder icon that is in keeping with the built in icons, so using simple black shapes on a white or transparent background will give you the best results.
Contact / Follow Us:
Guy@mymac.com
MacParrot on Twitter
Gaz@mymac.com
GazMaz on Twitter
GuyandGaz on Twitter
Feedback@mymac.com
Skype +1 Area code  703-436-9501