iBridge Mobile Memory
Manufacturer: Leef
Capacity: 16GB to 256GB
MSRP: $59.99 to $399.99
Are you running out of storage space on your iPhone? With a Leef iBridge you can easily double its capacity or more. Think of it as an external drive for your iPhone or iPad. They are available in five capacities: 16GB, 32GB, 64GB, 128GB, and 256GB.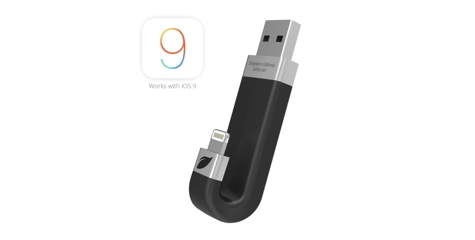 iBridge transfers files both ways to and from your iDevice. Its ingenious design includes a USB 2 plug on one end and an Apple-certified Lightning plug on the other. The unit's shape is folded so that most of it hides behind your iPhone or iPad when in use. iBridge fits conveniently over most cases. Leef says it will fit over all of Apple's cases and most other thin styles.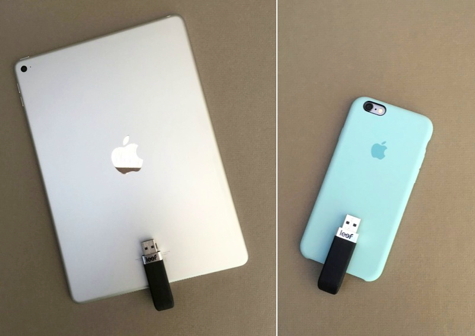 There is no documentation in the iBridge package, but all you need to do is plug iBridge into your iPhone and you are taken to the App Store to download the Leef app. Open the app and you are presented with clear instructions, video tutorials, and troubleshooting help.
The first app screen you see shows three choices: Content Viewer, File Transfer, and iBridge Camera. The Content Viewer has buttons for Photos, Music, Movies, and Documents. On the File Transfer screen you can move photos onto your iPhone from your Mac, and vice versa. There is also a File Manager that shows all stored photos and other data. You see thumbnails and each can be viewed full screen. Photos are moved or deleted the same way as with the iOS Photos app. You are given a choice of copying or just moving your files. The app is up-to-date for iOS 9.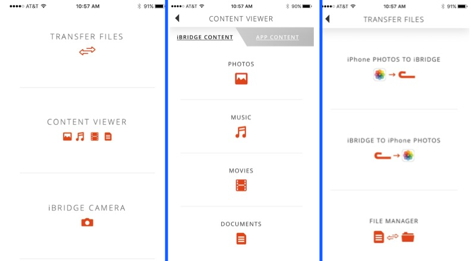 The iBridge camera module lets you shoot photos and videos directly onto the iBridge without adding to the iPhone's memory storage at all. The Leef app has auto-backup settings for your photos and your contacts. Both can be set to back up each time you plug in the iBridge.
If you have a USB 2 extension cable (male at one end, female at the other), you can connect that between your charger and the iBridge while it is in use. This provides ChargeThru power that will charge your iPhone while you are using the iBridge. You might need this if you are watching lengthy movies stored on the device.
The big drawback with the iBridge units is pricing. They range from $59.99 for the 16GB model up to a whopping $399.99 for the 256GB capacity. This rivals SSD pricing. A 256GB flash drive or SSD for your Mac can be purchased for less that $100. Granted, the Leef units are blessed by Apple and utilize Lightning technology but even so, the prices are steep.
The Leef iBridge is incredibly useful. When you travel, you can bring along all the files related to big projects. You can carry thousands of photos, a big handful of movies, or hours of music without overloading your iDevice. The 16GB iBridge is relatively affordable and I enthusiastically recommend it. If these were more affordable, they easily would earn a 10 out of 10 rating.
MyMac Review rating is 8 out of 10 purely because of price.
iBridge is available in the USA from the usual online retailers. Our UK readers can purchase them locally here: http://www.gearzap.com/ipad-pro-accessories.html