PhotoFast's MAX Extreme and Hello Kitty Lightning USB External iOS Storage
PhotoFast International links
PhotoFast USA buying and information links
$88 to $270 USA — See company web store for pricing and capacity options from 16GB to 128GB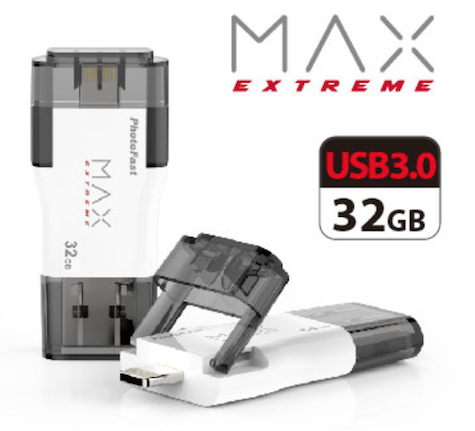 Attention — owners of iPhone, iPad, and iPod Touch devices that are full or nearing capacity. Help has arrived. Stop deleting a movie here or some video podcasts there or a few hundred photos elsewhere to free up a bit of space. PhotoFast's MAX Extreme and Hello Kitty Lightning USB External iOS Storage mini-drives are the solutions to your storage crisis.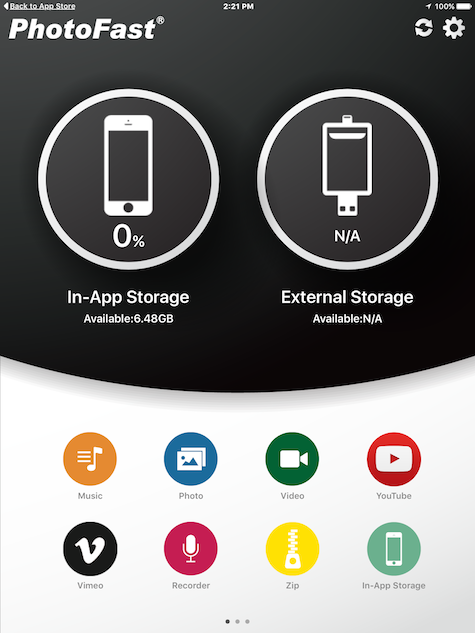 The company's diminutive and speedy USB3 and USB2 flash drives have a Lightning tip on the other end from the USB plug. Load your songs, videos, pictures, documents, and other content onto a drive via clicking and dragging on your Macintosh. Insert MAX Extreme or Kitty into your iDevice, launch the custom and full-featured free iOS app, and get on with your life. You have access to everything on the MAX Extreme or Kitty, plus the ability to transfer items and backup or restore files. If all this seems too good to be true, it's true, and it works with minimal technical expertise.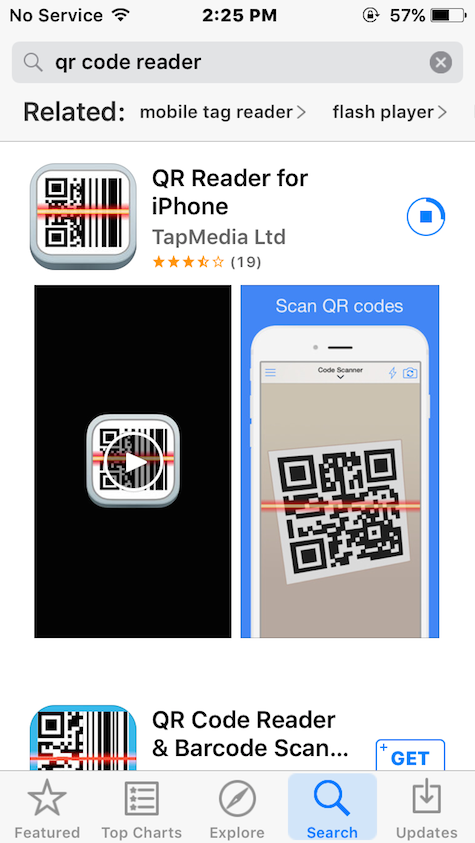 The i-FlashDrive ONE iOS app downloads quickly and is easy to navigate. I grabbed it via a free QR code reader app and the code symbol on the front of the package. A helpful FAQ is included in this app. The company did an outstanding job anticipating everything users need to do with its space-expanding products, including all of it within the app's interface. Bonus: folder and file structure are preserved when you copy items from your Mac onto the flash drive.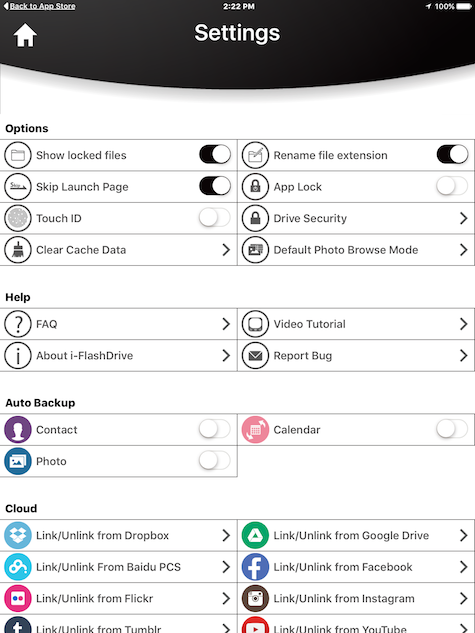 Look through the long list of features on the company's web site to get a feeling for the scope of their items' versatility. All the instructions for using MAX Extreme and Kitty are within the iOS app. Be aware that a PhotoFast Lightning plug won't fit into the port on some thick or bulky cases. Let's hope the company addresses this matter soon.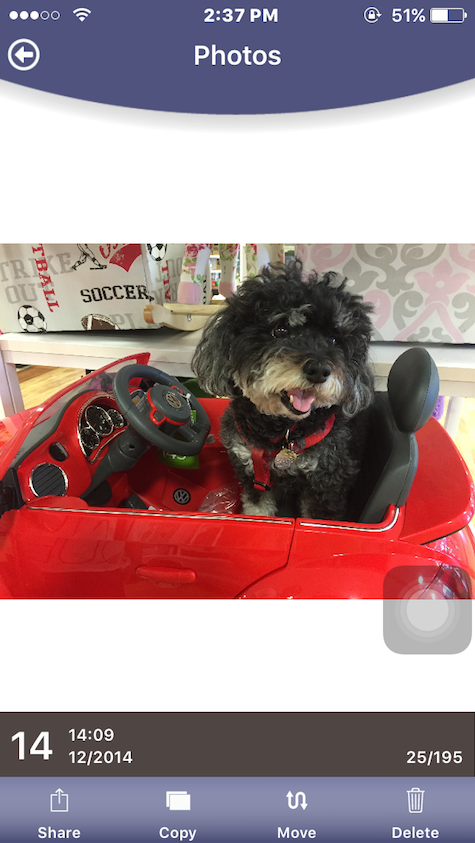 Why does Apple insist in maintaining the 16GB low-end storage level, when 64GB is much more appropriate? A full iWhatever is annoying, but not fatal, thanks to the expansion storage made possible with PhotoFast's MAX Extreme and Hello Kitty Lightning USB External iOS Storage.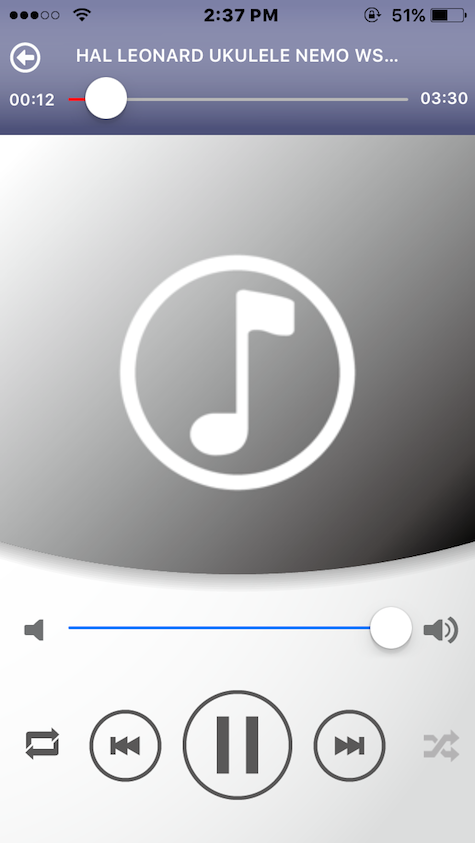 I did a few demonstrations in my weekly iOS workshops using an iPad and one of the MAX Extreme units. At first the participants didn't realize what they were observing: flexible and unrestricted access to movies, songs, photos, documents, and more, from a thumb drive via a custom app. Once they understood the flexibility of this expansive technology they were amazed and wanted to know how soon they could get one of the little gems.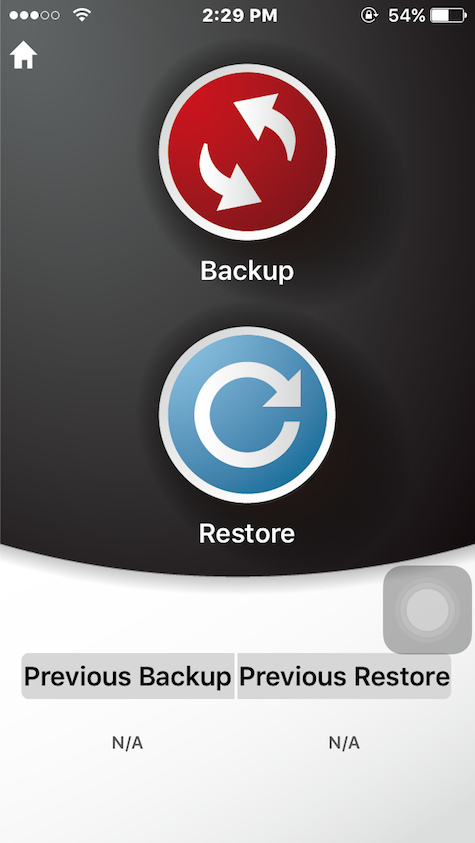 This company also makes iOS to USB3 and USB2 MemoriesCables and a Card Reader. Capacities and prices of the MemoriesCables are similar to the MAX drives. We will evaluate and post a follow-up article on them soon.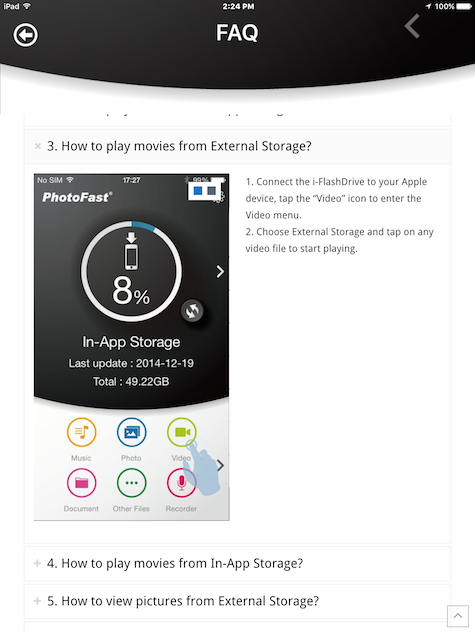 Reference links:Â 
MyMac review of competing item