Fire HD 7 Tablet
Company: Amazon
Price: $139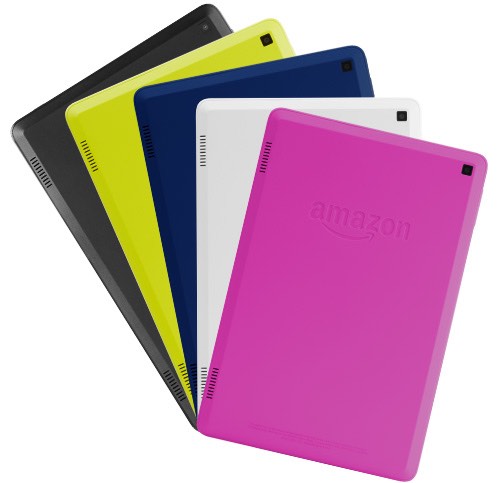 When the first Fire Tablet came out, I was an early adopter. I purchased the initial one within weeks of its release, hoping that it was the new competitor that would give Apple a run for their money in the tablet space. And for the first couple days, I really though the original Fire was it. It wasn't.
The original Fire was buggy, slow, and didn't have great responsiveness to touch. But at a quarter the price of the iPad, I thought it had a decent chance of surviving and finding an audience. It did.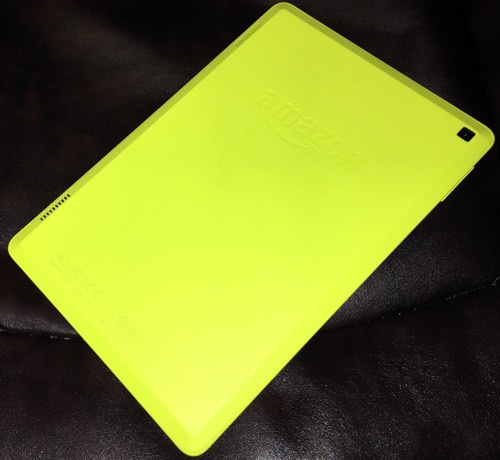 Today, with the new 2014 version of the Fire HD 7, the iPad mini has some serious competition for key buyers: those on a budget, Amazon Prime members, and users who want a fast and responsive tablet. If you fall into one of those categories, you should seriously take a look at the Kindle Fire HD 7.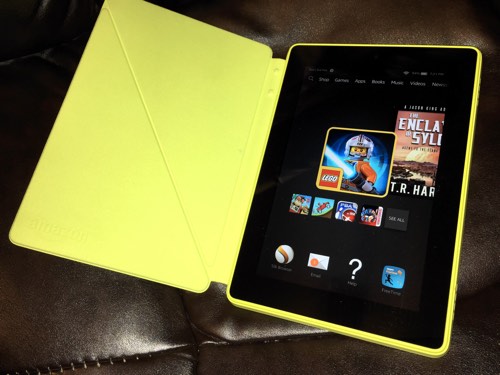 Like all Amazon tablets, the Fire HD 7 runs Android, although from a casual observation one would never know it. Amazon's engineers have done a great job of putting their own facelift to the Android codebase, and in some respects, one would never know you are running Android at all. Amazon does not go out of their way to advertise Android, other than compatibility with Android apps through the Amazon app store.
The Fire HD 7 is a 7-inch tablet with a brilliant screen, a rock solid operating system, and a unique front-end that does not resemble any other OS on the market. It makes finding your content very easy, and when it comes to content, the Fire HD 7 really shines.

Think of the Fire HD 7 as a front-end to your Amazon content, be it books, apps, games, movies, and more. While the iPad is all about apps, the Fire HD 7 is all about Amazon and the stuff you purchase there. For a Amazon Prime member, it turns the Fire HD 7 into something really great: all the benefits of video on demand are at your fingertips.
Books are the bread and butter of Amazon, and while people are using the site to buy everything from televisions to bread, it is still ebooks that rule the roost. The Fire HD 7 is a terrific consumption device for that content. While reading on the Fire HD 7 is not as easy on the eyes as the Kindle or Kindle Paperwhite, its small form factor and multi-functional underpinnings of an Android tablet take it to another level on price and performance.
Watching videos is one of the things I love about being an Amazon Prime member. With my Prime membership, I have access to movies and TV shows that is surpassed only by Netflix. Amazon is also producing their own original content, and much of it is very good. While I would rather watch video content on Amazon, Netflix, or Xfinity, on my 27" iMac, having it portable is great for other-room watching. Here, again, the Fire HD 7 shines, although it's really a non-factor if you have an iPad, as all the same content is available on both platforms. If you have a Fire TV or Fire TV Stick, you can stream your Amazon content from the Fire HD 7. It works well.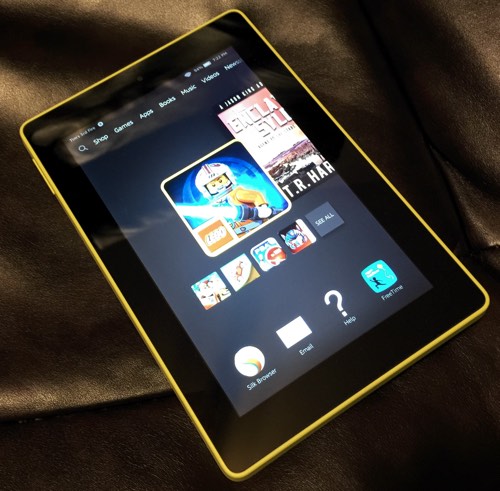 If you are all about apps and games, the Fire HD 7 is not your best choice. There are many more options on a standard Android tablet, as not all Android games or apps are on the Amazon App Store. Neither can touch iOS for the latest and greatest apps, as Apple's iOS is still king of the apps. Still, there are more games than any one person can possibly play in their lifetime on the Amazon App store. Almost all the prominent Android and iOS productivity apps are here, including Evernote, Dropbox, and others. That said, some are conspicuously absent, such as Google's Chrome Browser, Microsoft Office Word, PowerPoint, Excel, the big LEGO games, and others. But most big named games are, such as Minecraft, GTA, and the like. And while it is strange that the Microsoft office apps are not all there, OneDrive and OneNote are. Very odd.
There are still some problems with the Fire HD 7 that have carried over from previous versions of the operating system. Responsiveness is blazingly fast, but only when it recognizes you are doing something. While not often, there are times when it seems the OS is not paying attention, and nothing happens. Then the Fire HD 7 comes awake, and starts behaving correctly again. A good example: looking for Apps on the App store, and trying to click the X (delete) button to perform a new search. The first four taps do nothing, but the fifth does. And while it happens infrequently, it happens enough to make the user wonder if something is wrong.
All in all, I really do like the Fire HD 7. I don't think there is another tablet on the market for the size, price, and reliability that even comes close to it. It's now a mature operating system that still has a few quirks, but nothing that is a deal breaker.
Specifications:
Screen: 7″ 1280 x 800 (216 ppi),
Processor Quad-core 1.5 GHz
Single-band Wi-Fi
Front-facing VGA camera +Â 2 MP rear-facing camera
Five color choices: black, white, magenta, citron, or cobalt.

MyMac Review Rating: 7 out of 10