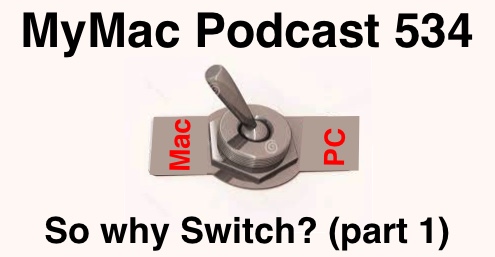 A quiet week filled with no drama beside house burglaries, busted MacBook Pros, and Uni's that want to close down schools. The GMen begin a multi-part discussion of why people switch from PCs to Macs and we have a new contest! YEAH!
Download the show here
RSS Feed for your podcast app
Subscribe in iTunes
Links:
Apple's Mac comparison table
Guy's App Pick : No app picks from the GMen this week so we could talk about the contest
Gaz's Pick:
People's pick: Serenak Assassin likes Instacast and wonders why they're all called xxxxcast? FREE!