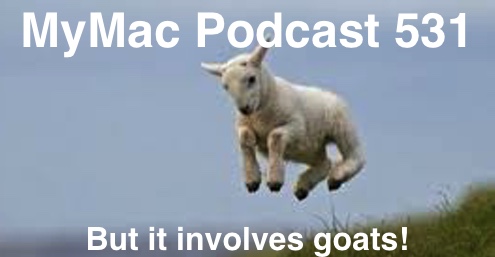 Goats? Yes…goats. We're not "kidding". Deal with it. Most of the past technical issues seems to be dealt with, though we've all thought that before haven't we? The GMen give a lecture on what NOT to do when updating and how to clean up iTunes after CERTAIN people who may or may not be on this podcast thoroughly hosed his library.
Download the show here
RSS Feed for your podcast app
Subscribe in iTunes

Links:
iFlicks 2 $25 Mac App Store
IVI Lite Free (better for conversion though) I have the full version which is $3.99
MetaZ (don't know but Tim recommended it)
FilmTag $4.99 Mac App Store. Tried it was kinda meh and only works for movies.
iDentify $9.99 Mac App Store
Guy's App Pick: Duplicate Detective $2.99 from the Mac App Store Nice app for finding duplicate content in any folder including iTunes music libraries
Gaz's Pick: HeyDay (again) reinstalled it and it picked up all my previous info and I'm liking it again.
People's Pick: From MrFinnTX (twitter) I think it is a nice app for your toolkit, take a look  it's fast and lightweight.