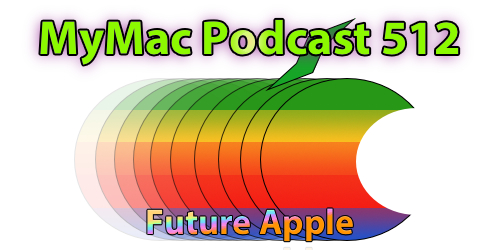 Gaz is off watching cars race that DON'T belong to NASCAR (the HORROR!) but Karl Madden comes on to talk about the future of various Apple products and lots of tangents that Guy went off on (because that's what he does). You can find Karl's probably more rational podcast Mac and Forth here.

Download the show here
RSS Feed for your podcast app
Subscribe in iTunes
Links:
Guy's App Pick: BeLight's Printfoloio bundle include Swift Publisher, Business Card Composer, Disc Cover, Label and Addresses, Image Tricks Pro – $70 
Karl's App Pick: Audio Hijack Pro (Digital Amoeba) in conjunction with Soundflower (Cycling 74) – These two apps make my podcast so much easier.
People's Pick: From Allister Jenks…Monty Python's The Ministry of Silly Walks By Boondoggle Studios $1.99 I'm sure Gaz will appreciate this one. It's a hit in our household. Simple enough to operate, hard enough to master, voiced by John Cleese!