EverDock
Fuz Designs
Price: $49.99
The EverDock is a docking stand used for recharging practically all smart phones and tablets. It doesn't matter whether your device connects with a lightning, 30-pin, or micro-USB cable. The EverDock accommodates all of them. The 30-pin and lightning cables are not included.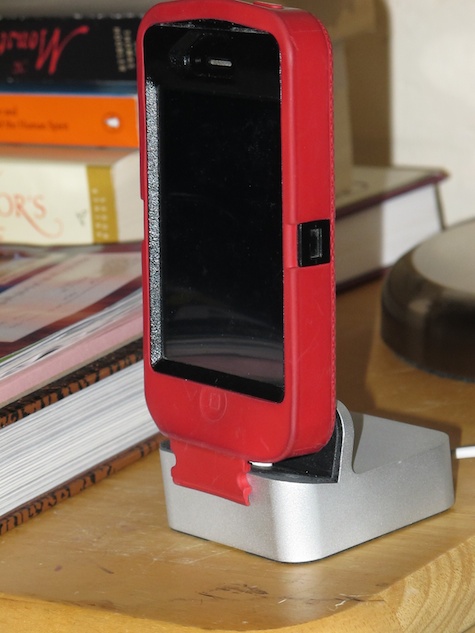 The dock is made from a heavy piece of aluminum with plenty off suction on the bottom to hold it in place on a glass or wood surface.
My unit came with the hard plastic micro USB adapter in place. I had to remove it because my iPhone 4S uses Apple's 30-pin connector. Removing the adapter was extremely difficult. Many buyers complained about this and the company says it now ships the unit without the adapter in place.
You can easily insert the adapter if you need it. But if you have to remove it, be prepared for some frustration. To remove it you insert a USB connector from below and push, not lightly and not too hard, but just so. It's still a hassle.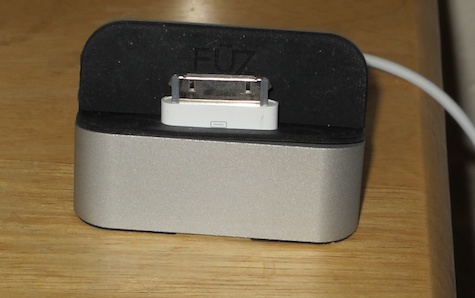 While the dock is advertised to work with nearly any tablet or smart phone, I found it impossible to use with my iPad in its OtterBox case. This is a non-issue If you don't have a case or your case is very skinny.
The EverDock comes with a micro-USB cable, a cable adapter, and three black removable silicone bumpers that keep your device from jiggling side to side when connected.
The EverDock operates as advertised, but I doubt I would spend $50 when I can just connect my phone or tablet to a cable and USB port and be done with it for free.
MyMac Review rating is 7 out of 10.