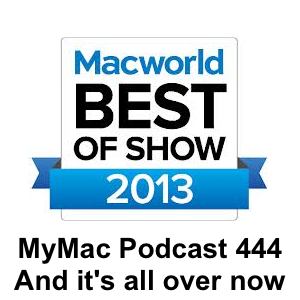 Download and listen here
Subscribe in iTunes
Macworld is over and Guy is finally home from all his weary travels. Gaz couldn't make it due to family obligations so original host Tim Robertson now on TechFan jumps in to keep Guy from sounding weird…or is that even possible? Tim's views on the future of the Macworld Expo, and just plain craziness fill out the rest of the show.
Vendor Links:
ArtStudio by Lucky Clan software $2.99
Redline by Jared Bailey FREE!