What's Up with Apple's iPad Announcements?
Following Apple's recent iPad announcement, there were two big questions that most people had. First, why update the New (now old) iPad? And second, why such a high price on the iPad mini? To answer these questions, we need to take out our crystal ball and gaze into 2013.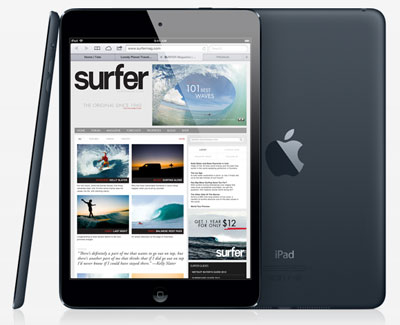 The New New iPad
The iPad 4th generation is the iPad that Apple really wanted to release this year, but the stars were not aligned for a spring release. Wall Street and the media following Apple would have freaked out if Apple didn't update the iPad last spring. So, we got the "New iPad," now referred to as the iPad 3rd generation, instead.
I think Apple really wanted an A6 chip and better LTE support in the New iPad, but they just were not ready yet. So, with the holiday season approaching and the stars now aligned, why not put your best foot forward and release the iPad with the best features possible right now!
I also think this means we will not get another new iPad next spring and when we do get an iPad next year, the changes will be something more radical than a speed bump.
The iPad mini
I think most people (myself included) expected the iPad mini to come in at a price under $300. Many expected an 8GB model that would be the entry point priced under $250. I really thought we would get the models we did, just $30 cheaper. The psychological difference between $299 and $329 seems bigger than just $30. So why would Apple decide to go with $329? I think there are multiple factors.
First, because they can. Apple will probably be able to sell every iPad mini they can make at this price through the end of the year. Why sacrifice the profit margins if you don't have to? Apple is sending the message that this is a premium product that is far superior to those other, cheaper products, from their competitors.
Second, it's easier to start high and lower the price if you are wrong. We may see the iPad mini drop to $299 in the spring if it does not sell well or if the competition actually manages to take a significant bite out of Apple's market share this holiday season.
And finally, it sets up the pricing structure for next year's iPad mini, now with Retina display, and at the same amazing price points. I can hear Phil Schiller on stage now, "Oh, and by the way, we are keeping the current iPad mini 16GB model and dropping the price to just $249. In just 3 short years we have cut the entry price for an iPad in half."
Amazing Year
This has been an amazing year if you are a fan and user of Apple products, especially the last few months. Apple has refreshed almost every product line this fall, going into the holiday season with probably their best line up ever.
But, that begs the question — what is in store for 2013?