Sketchbook Pro 6
Company:Â Autodesk
$59.99
Mac App Store Link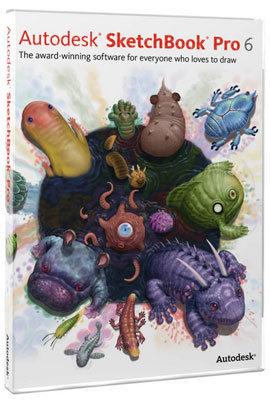 When I started illustrating my book "Looking for a Dinosaur" I originally planned on using Sketchbook Pro on the iPad. When I couldn't get the illustrations to look right on the iPad (no fault of the app), I decided to try Sketchbook Pro 5 on my Mac. Unfortunately, that was lacking several tools I really needed (number one being a blending brush), so I moved on to Painter 12. I am happy to say that Autodesk has recently released Sketchbook Pro 6 for the Mac with many improvements including a smudge brush. Is it good enough for me to use over Painter for my next project? Read on.
First, for those that are not familiar with Sketchbook Pro it is a natural media paint program for the Mac. That means it is a program that lets you paint with results that are suppose to look like natural media and the tools are suppose to mimic those tools. However, Sketchbook Pro 6 is a true drawing/painting program If you are looking for filters and effects look someplace else. This is not the program for you.
Now that you know what Sketchbook Pro is it's time to cover what is new and improved in version 6. First off is the interface which is much more streamlined and easier to use. More tools are present on the screen in the toolbar and brush palette (customizable). The bottom left still shows the "Lagoon" as it is called in Sketchbook. The "Lagoon" house quick access to tool, colors, and brushes.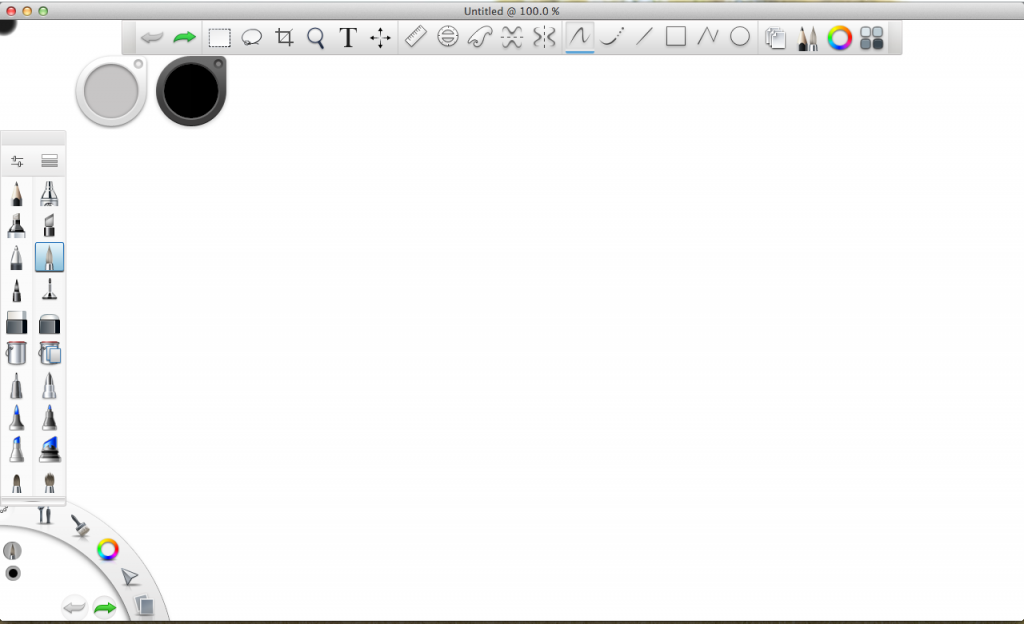 Along with the interface change is a new Layers palette. This is a huge improvement over version 5. It is much easier to work with and understand. There is a slight learning curve for figuring it out, but once you do you really appreciate it.
Old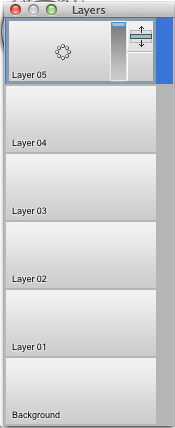 New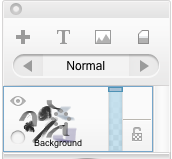 A lot of the functionality and tools in Sketchbook Pro is found is springloaded icons which fan open into a set of tools and options. There are also two tools called pucks. Pucks are discs that appear on the screen and allow you quick access to changing brush size and colors. The color puck is new, and it now has a much needed and easy to find eye dropper tool. In past versions the eyedropper tool was hidden and required a key command to access. This is a huge improvement. I would like to see the ability to enter a brush size for more precision instead of having to click and drag to resize your brush.
When it comes to painting Sketchbook Pro 6 is a great experience. The tools are very smooth and responsive and I really like it. I also really like the new brushes which include the afore mentioned smudge brushes and synthetic brushes which add a more natural brush feel. With the correct settings the brush runs out of paint and also blends paint as you paint with different colors on top of each other. I also like the smudge tools which work great for blending. Below is a part of an illustration for a new book that I decided to try and do in Sketchbook Pro 6. This used both the synthetic brushes and smudge brushes.
Another great addition is the addition of French curves French curves are basically tools that help an artist draw perfect curves. When activated you paint on the curve and it follows the tool and gives you a perfect edge. The ruler and protractor tools work the same way. This is a great way of getting a straight line without having to use a line tool or a perfect curve without have to draw bezier curves. I love it.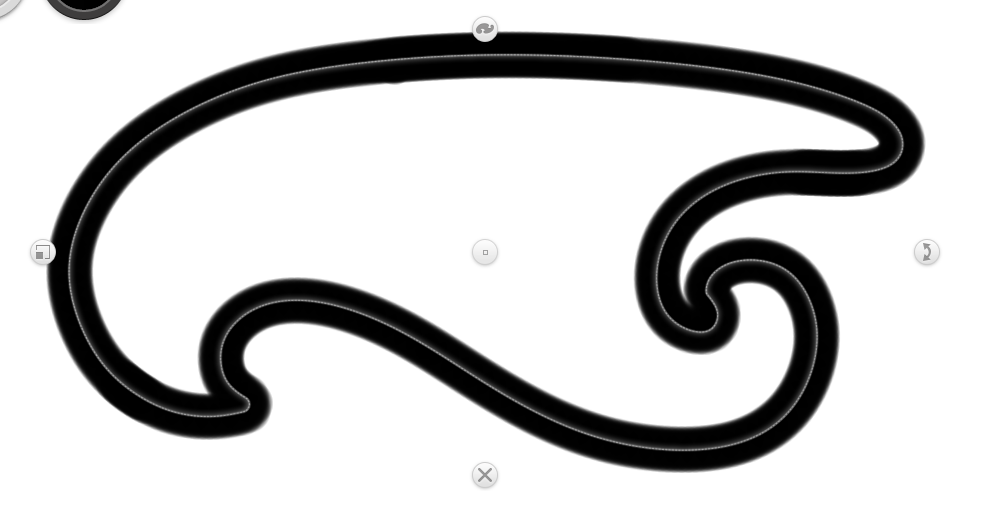 My biggest problem with the program, which is more of an annoyance, is the zoom tool. The zoom tool is another puck tool and you click and drag to zoom in and out on the image. The multitouch actions on a touchpad work also. However, and this is my complaint, the typical command+ and command- key commands do not work for zoom. You either have to use the puck or a touch pad. Hopefully this gets fixed in an update or the next version.
Speaking of touch, Sketchbook Pro 6 adds touch support for touch enabled Wacom tablets. This is something I was not able to test, but wanted to mention it.
Another great feature is the it syncs with iCloud. This allows you to share files between the Mac app and the iOS apps.
Overall, Sketchbook Pro 6 is a fantastic natural media drawing and painting program. I really enjoyed working in it and the new additions are great. At $59.99 it is a steal- especially when compared to Corel Painter.
MyMac.com rating 9 out of 10