FocalPoint 2
Company: OnONe Software
Price: $99.95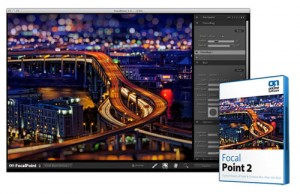 As an avid photographer who has spent a great deal of time and money on equipment, software, and training, I was somewhat leery of a software solution to accomplish something so fundamental within photography. Could this software solution revolutionize the time consuming and arduous post production process of digital photography? Read on and discover the answer.
THE BASICS OF BOKEH
Arguably the Holy Grail of photography, Bokeh is the beautiful contrast within a photograph that makes the "focal point" of an image stand out from the rest. Everyone has seen a photo where one point within the image is in sharp focus and the rest of the image is blurred. The blur and or the quality of the blur is known as the Bokeh of an image.
Traditionally, Bokeh is achieved through the use of certain types of lenses that can allow the camera to focus at a certain distance while blurring everything else. Of course, camera lenses are not cheap and one would need to own multiple versions to achieve ideal Bokeh in every situation. I have spent thousands of dollars on high end camera bodies and lenses to achieve this very thing.
The bright people at OnOne Software set out to produce a software solution that could potentially save people like myself a great deal of money in equipment and time in post production. FocalPoint 2, the second iteration of this ground breaking software, has brought to the computer screen, what has, for the most part, been possible only with an expensive SLR level camera body and a reasonably fast lens.
FEATURES
With FocalPoint 2, OnOne has added a number of new features to further refine and polish the application, plug-ins, and presets.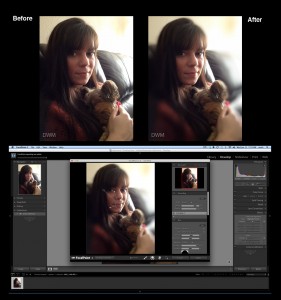 With such new features as, the ability to add multiple points of focus, to use FocalPoint 2 as a standalone application within your favorite image editing program, easier to use controls, Highlight Bloom, Brightness & Contrast Controls, Fast Glass Presets & Lens Simulator, and the Focus Brush FocalPoint 2 has been refined and improved to meet the needs of the most demanding of image editors. For more information about the features packed into FocalPoint 2, jump to the product page.
USER REPORT
Installation: Installation was simple. Once the program was downloaded, it was a standard and straight forward process. The installer places all of the files in their proper places to allow Photoshop and Lightroom users to simply begin using FocalPoint 2 as a standalone program from within either Photoshop or Lightroom.
Usability: From the installation to the actual use of FocalPoint 2 within Lightroom 3, I found the product to be both easy and intuitive to use. The Focus Bug made the whole process of experimenting with the different options available and testing them out, seamless and simple. Everything was clearly identified and where one would expect it to be in a fluid and intuitive user interface.
MyMac.com Review Rating:
FocalPoint 2 from OnOne Software is a well thought out and implemented application that meets an important need for the photographic community. Instead of spending hundreds if not thousands of dollars on expensive glass for your DSLR, invest in FocalPoint 2 and save the extra cash for that beautiful photography vacation you have always wanted to take. I am awarding this fine product an 8 of 10 in our MyMac.com review rating system.