Lowepro Photo Sport 200 AW
Company: Lowepro
Price: $199.99
Product Page
Additional Product Information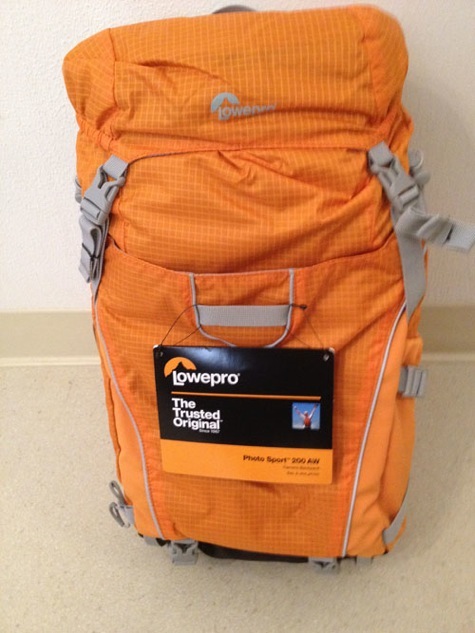 As an industry leader, Lowepro produces some of the best portable storage solutions for camera gear on the market. With their new Photo Sport AW line of products, Lowepro has focused its considerable experience on the adventure sport athlete interested in capturing those extreme moments with their trusty DSLR. Read on and discover if this new product is up to the challenge and adventure. Â  Â 
DESIGN
The Lowepro Photo Sport 200 AW is a well thought out and designed solution for the sport adventure athlete looking to keep the weight down but the storage capacity high. The contoured adventure-pack construction features ultra-lightweight, resilient, and high-performance technical fabrics for improved durability during extreme activity.
The list of technologies is both practical and impressive, such as: a dual-compartment design which offers a great space to weight ratio, an Ultra-Cinch Camera Chamber to prevent bouncing when in motion, a toploading upper compartment, a side-access camera compartment allowing quick access to the camera while the pack in still on your back, a hydration pocket allowing the sport-adventurer to carry a hydration reservoir, and many other features which add value and practicality to the product. For a complete list of features, see the product page.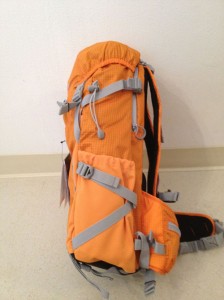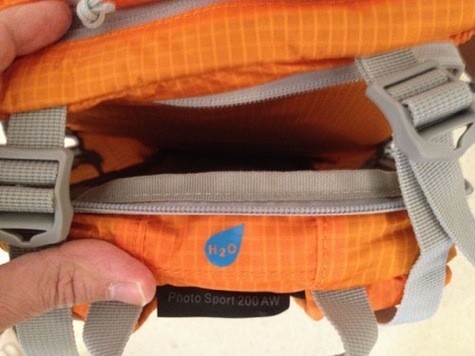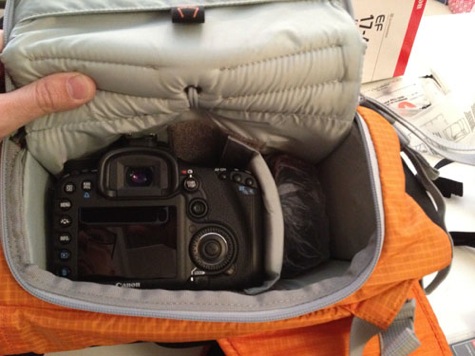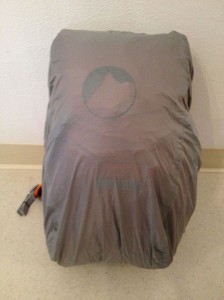 The design, fit, and finish of the Photo Sport 200 AW are all very revealing about the Lowepro design ethos. From the light but durable materials to the storage compartments that achieve an acceptable level of capacity while maintaining an optimal overall footprint, it is clear that Lowepro really considered the sport adventure photographer and his/her particular needs.
USABILITY
On the Back: Having used the Photo Sport 200 on a couple of hikes through Yosemite's roughest terrain, I can tell you that this pack was very comfortable on the back. With a pro level DSLR body and lens, a 1.5 liter hydration pack, a few items of clothing for cooler weather at higher elevations, and a few odds and ends thrown in for good measure, the pack felt comfortable and small in terms of its footprint. The footprint that a backpack displaces is very important for those moments when one must maneuver within tight spots.
Access: One of the design features that sets Lowepro apart from the competition is their side access compartment. By designing the camera compartment with a side access opening, one may simply slide the pack off of one's shoulder, pivot the pack around to one's side, remove the camera, capture the image, reverse the process, and return to the adventure. The system worked flawlessly on my hikes. Knowing that your expensive and sensitive gear is safe and secure while maneuvering through some dense areas, takes the worry out of the whole equation. The last thing one should be thinking about when hiking through some dangerous terrain, is whether one's camera is safe.
MyMac.com Review Rating:
The Photo Sport 200 AW by Lowepro is a well designed and manufactured product. For the sport adventure photographer who is looking for a camera storage solution that is lightweight, durable, and diminutive, this backpack should be given serious consideration. I am awarding this fine product an 8 of 10 in our MyMac.com rating system.