2011-06-16
Mark Sealey
Groove 3
Price: $49.99 for single users; contact Groove 3 for groups specials and (educational) discounts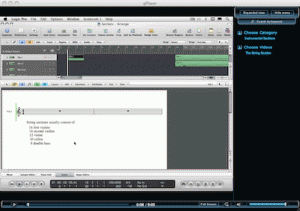 Although an older technology and simple in conception, MIDI (Musical Instrument Digital Interface) can be complicated to implement and make the most of; and particularly challenging to use in effective music making. But the clear explanations and expert perception of Eli Krantzberg and the Groove 3 team are well up to the task of making MIDI orchestration both plainer and pleasurable for users.
The term 'orchestration' is important too. Effect-based music is relatively easy to produce using Apple's flagship Digital Audio Workstation (DAW) Logic. If you want to write symphonic (for serious concert composition), film, TV or similar music that takes advantage of the many excellent virtual instruments (VI) now available, you will need to know some music theory as well as how to use your DAW – probably with a physical (or on screen) keyboard or MIDI controller.
This is where Krantzberg is such a great guide. His knowledge of music – the notes on the staff and how they behave – is excellent. After all, you'll probably eventually grow tired of using your DAW to produce unstructured and unplanned tracks. If you're thinking of using VIs, it's also likely that you'll be coming to MIDI production with a background in music itself and be disappointed if you're not soon dealing in the familiar concepts of harmony, thematic development, the rigors of structure and variation etc.
Concepts
These are all areas dealt with expertly in this series of 30 extremely professionally-produced tutorials lasting over four hours in total and available to watch streamed online, as downloads, and even on physical media. Nor are users of Cubase or Studio One excluded. Although Krantzberg employs Logic 9 to guide the user through the rich possibilities offered by the wider environment, it's done skillfully enough for concepts all to be understood and adapted accordingly.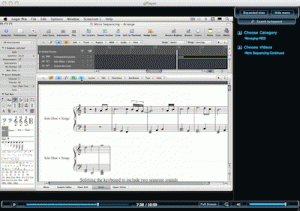 These videos start with setup and customization, work their way through expression, attack and space to macro and micro sequencing. But – significantly – half of the material is detailed, rational and really rather inspired coverage of the main instrument families (strings, woodwind, brass, pitched and unpitched percussion – solo and in section), what they can do and how to achieve it using MIDI.
It would be hard to fault the appropriateness of the level at which these tutorials have been aimed. Beginners and intermediate users are likely to get more than are truly advanced experts from MIDI Orchestration Explained, although the latter are almost sure to pick up many handy tips when following the entire set; it can be recommended for them too.
Expert
Krantzberg's delivery is a major selling point: it's clear, approachable without being fussy or "trendy" and at the same time it's that of a very knowledgeable professional. For example, when something that deviates from the accepted norm is introduced, we're given enough context for us to evaluate its use but left in no doubt of its value and purpose as a special technique.
Examples are clear and consistent; the pace is educationally sound and the complexity never too challenging. Yet we're dealing all the time with real applications of MIDI to real music making.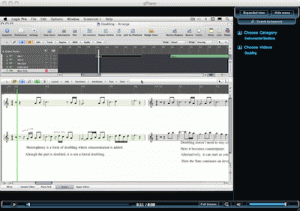 Conclusion: Groove 3's reputation as an all-round market leader in such areas is only enhanced by this useful, well-produced and executed set of 30 tutorials on the production of music using the still industry standard MIDI technology.
Pros: thoroughness of ground covered; expert and approachable delivery style; well-conceived and structured tutorial content; easily-understandable, assimilable and adaptable examples and material; well focused concentration on the most important, useful and interesting MIDI subject areas; excellent support from Groove 3; very reasonable price
Cons: None significant
System requirements: to view online: the latest version of Flash, high speed internet; or iPhone, iPad etc. To download: Mac OSX, Windows XP or higher with 512MB RAM
MyMac.com Rating: 10 out of 10