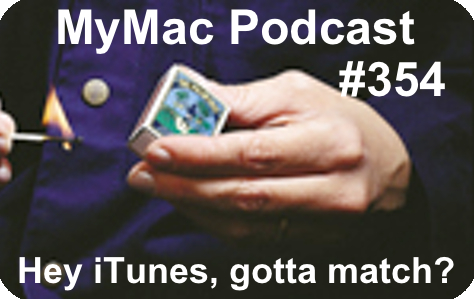 Download & Listen to the show here
Subscribe in iTunes!
Skype seriously disliked us tonight with Volume issues and hisses. But we soldered on and had a great time talking about all kinds of stuff and LOT'S of great feedback from out terrific listeners! We got our 50th FaceBook Liker (is that even a word?), talked about DropBox, and Actor Richard Dreyfuss was kind enough to read the iTunes EULA for us…um what? iWeb may be history and Gaz is not happy about it. iTunes Match gets a going over and Guy can't end the show worth a darn.
Links:
Dropbox
GoldFish web design software by Fishbeam
Wunderlist
Contact info: Drop us a line and let us know you want to be on the show. Gaz and Guy on Twitter, guy@mymac.com and gaz@mymac.com, or our Skype direct number 703-436-9501. Also go into iTunes and leave some feedback.