Day Four
Remember The Milk
iTunes link
Developer Web Site
Version 1.5.0
Free; Upgrade to Pro $24.99/year or $2.99/month
Works with iPhone, iPod touch, and iPad. Requires iOS 3.0 or later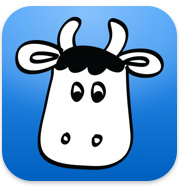 Remember The Milk (RTM) is a popular note and to-do app for iPhone that, surprisingly, doesn't have a dedicated iPad app. An online account is needed to use the app.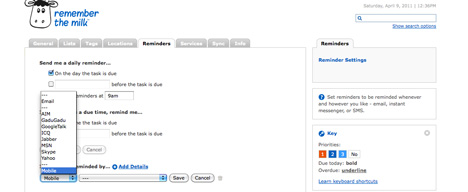 Creating a task in RTM is simple: go to the List button at the bottom of the screen, and click the "+" button. There you will name the task, set the priority, due date, tags, and add any other pertinent field information. Or, click in the Add Task bar at the top of the screen while you're looking at a particular day. Once you start typing, a Smart Add box appears underneath the task, letting users add the task properties mentioned above to the task.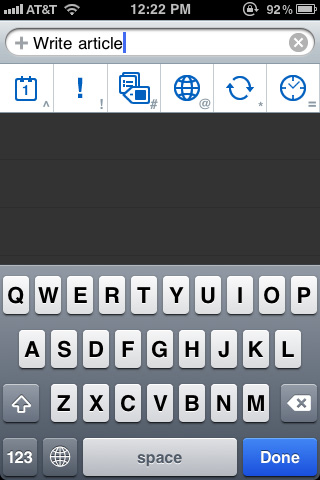 Symbols are used with Smart Add to make it easier to send notes via email and Twitter. I found it to be very distracting; it was simpler to create the task then go back in to edit the tags. Time spent was the same either way.
Tasks can be emailed to your RTM account online. However there's no way to email the task from within RTM; emails come from your mail program. The free RTM account allows syncing only once every 24 hours, so sending an email is a way around the syncing issue. The user would either have to create the task on the iPhone or wait until it's time to sync again to get that task onto the iPhone.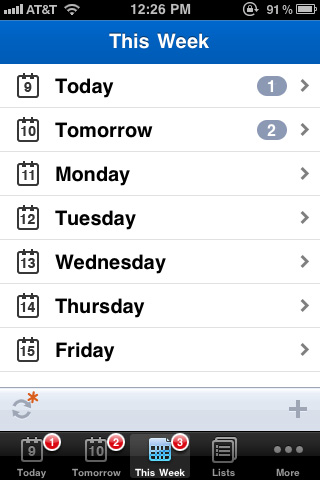 Other features of RTM:
• task reminders by email, SMS, or instant message
• searches can be saved as Smart Lists
• syncing worked quickly, as did emailing a task
• excellent online help
• tasks can be sent to an RSS reader, like Google Reader or NetNewsWire. It worked, but I don't see the point
• tasks can be sent to iCal as uneditable calendar events
• tasks and notes can be shared and published
Overall, RTM is a competent task manager. You can create as many lists as you like, and as many tasks as you need within each list. But there's no way to group lists together or make folders or sub-lists. If you want to use more advanced features there is a bit of a learning curve. RTM hasn't been updated since August 2010, which makes me wonder if it ever will be.
I much prefer the online version to the iPhone app, but not enough to make RTM my task manager of choice. Paying $25/year for the ability to sync tasks whenever I want and receive push notifications isn't worth it to me. But it may be for some people. And not having an iPad version is a big fail. Maybe if RTM starts updating the app, and releases an iPad app, I'll give it another look.
MyMac.com review rating: 6 out of 10
As I mentioned on Day One, the four apps I reviewed this week are simply note/task manager apps I've used. I've only touched upon what each app can do, and only you can determine which app is right for you. What works for one person may not be the best choice for another. Below are links to the previous three note app reviews. Check them out and let us know what you think by leaving a comment below. Also share which note/task manager apps you use and think that others should, too.