The iTunes app store is loaded with note apps, almost as many as fart apps. But unlike fart apps, note apps serve a real purpose: they help keep us organized. Yet how do you know which note app is worth your time and money? Over the next four days I'll be reviewing four different note apps that offer different features that appeal to different users.
This is by no means an exhaustive or "best-of" list; it's just four apps I've recently been using. If you've been using a note app that you just can't live without, please share it by leaving a comment below.
And now, without any further ado…
Day One
RainbowNote Lite
iTunes link
Developer Web Site
Version 2.3
Free
Works with iPhone, iPod touch, and iPad. Requires iOS 3.0 or later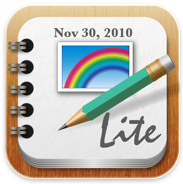 RainbowNote Lite is a great note app if you need a lot of customization in your note organization. With each note created you can change the background, font size, style and color, and text size.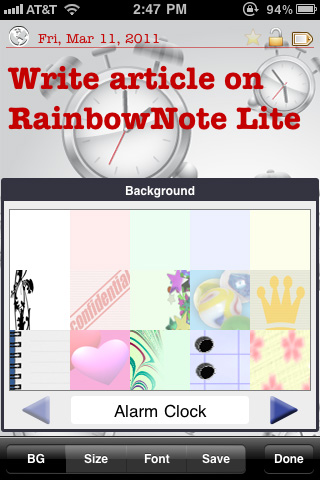 Notes can be moved to other folders, folders and notes can be moved up or down in the hierarchy, and folders can be created within folders up to 10 deep. Photos, maps, and location can be added to a note only on the iPhone or iPod touch. While RainbowNote Lite works with the iPad, it was made for the iPhone and iPod touch, so some features don't work as well, or not at all, on the iPad.
Google Docs integration makes keeping all notes in sync and available anywhere very easy.
I synced notes from both the iPad and iPhone version to Google Docs; both were flawless. Documents can also go from Google Docs to RainbowNote Lite.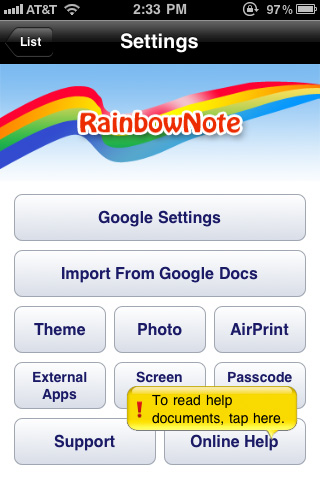 Using RainbowNote Lite is mostly intuitive, but occasionally you'll need some assistance with a particular feature. RainbowNote Lite has excellent help files available within the app and online.
If what you've read so far isn't enough to make you consider RainbowNote Lite, here are a few more benefits:
• AirPrint support
• colored labels
• search
• password protection
• "Quick Access" page
• quickly return to Home page no matter where you are in the app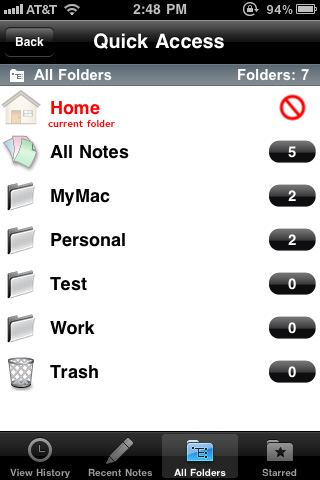 RainbowNote Lite is limited to 10 notes, including any notes that are in the trash. When a note is deleted, it goes to the trash, similar to iPhoto. Make sure the trash is emptied if you are using the Lite version. The full version, which allows unlimited notes, is $3.99.
There are a lot more features in RainbowNote Lite that I'm sure I haven't even found yet. If customization is important to you, check out RainbowNote Lite.
MyMac.com review rating: 9 out of 10