Day Three
Wunderlist
iTunes link iPhone
Version 1.2.1
Requires iOS 3.1 or later. Works with iPhone, iPod touch, and iPad
iTunes link iPad
Version 1.01
Requires iOS 3.2 or later
Developer Web Site
Free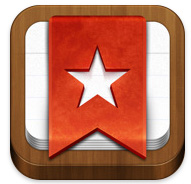 Wunderlist is a list/task manager available for Mac, iPhone, iPod touch, and iPad. It's clean and streamlined user interface makes it easy to learn and easy to keep your life in order.
To start, create a list. Within that list, add tasks. Each task can have a note and a due date attached. "Starring" a note gives it priority, and puts it at the top of the list.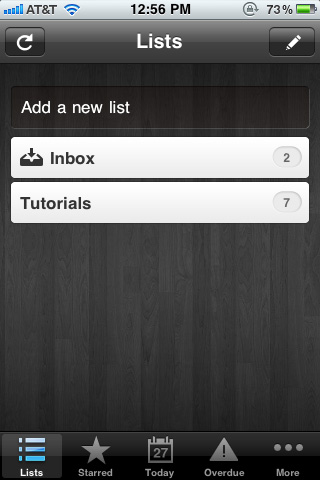 Lists can be filtered by due date, such as Today, Tomorrow, Next 7 Days, Later, and Without Date, by Starred, or by Done. The interface is slightly different on each platform.
Wunderlist comes with a choice of backgrounds. Lists, as well as tasks, are moved up and down with the simple drag and drop technique we Mac lovers know and love. If users need to share lists, that's done by email, CloudApp, or printing.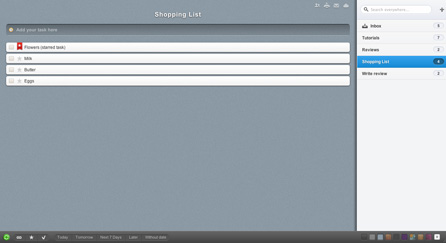 I was excited to find Wunderlist, and I really wanted to like it. But I don't. For some reason that I just can't put my finger on, I'm less than thrilled with this app. Maybe it's because emailing a list is not Mac simple. To email to another person, that person has to sign up for Wunderlist. Not convenient. To email an existing list to yourself, great if you're out and about and you want the list on your Desktop or the recently released web version, you have to rewrite the list in the email. Again, not convenient.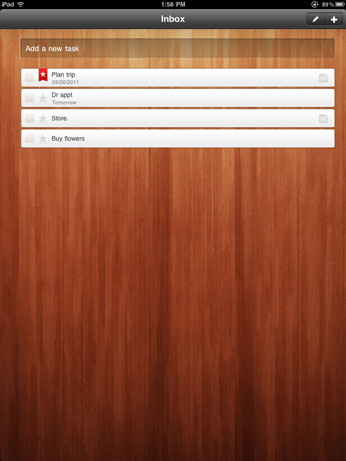 Syncing worked well most of the time. The iPad seemed to have the most problems with syncing and crashing. Plus, I don't care for the iPad user experience as much as the iPhone and Mac versions. And the iPad version stopped recognizing my password. I had to email Wunderlist for a new password, then reset it back to my old one.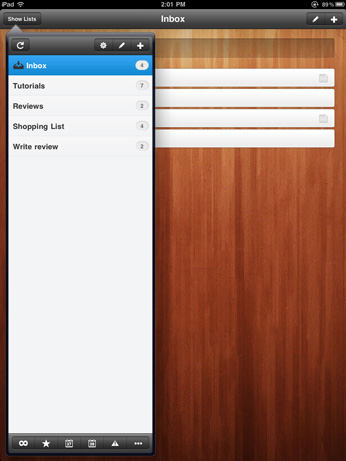 There really is a lot to like with Wunderlist. Having your lists and tasks available literally everywhere is a huge plus. Lists and tasks stay in Wunderlist until the user deletes them, and there's no limit to the number of lists that can be created. There's still room for improvement: sorting lists alphabetically, emailing lists to non-Wunderlist users, and repeating tasks, for starters. Hopefully it will continue to improve with user feedback.
MyMac.com review rating: 6 out of 10
Day 1: RainbowNote Lite
Day 2: Infinote