Sennheiser CX 680i Adidas Sport In-Ear Stereo Headphones
Company: Sennheiser
Price: $79.95-$99.95 USD — depending upon vendor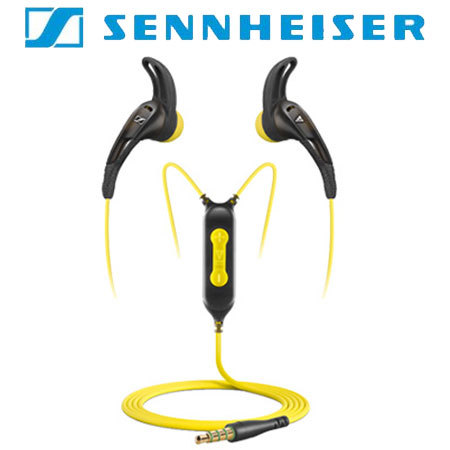 Ever since my first iPad, I've been using Apple's traditional white earbuds. When I got the opportunity to take a look at Sennheiser's CX 680i Adidas Sport In-Ear Stereo Headphones, I suddenly realized what I've been missing all these years. Priced at around $100, these headphones aren't Sennheiser's highest-end headphones, but anything I take a look at is going to sound great compared to the white earbuds I'm accustomed to.
The first thing you notice about the 680i's are the shark-like fins that protrude from each earbud. These fins look as if they would feel uncomfortable, but they do a great job of holding the earbuds in place, even while working out. You can wear them for several hours, and while you know you're wearing headphones, you don't feel any real discomfort. There's not much that's more annoying and potentially dangerous than an earbud falling out while running on a treadmill or an elliptical machine. You can feel secure that this won't ever happen while wearing the 680i's.
The cord is four feet long, an appropriate length for just about any situation you'll encounter. It's also a very distinctive neon yellow with black accents. They look sharp and they're always easy to spot if you're trying to find where you set them down at home after you finished your last workout.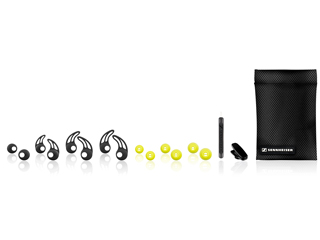 The cord splits at a black hard-plastic volume control. The control is essentially a yellow silicone bar with + and – buttons at the ends. The center of the control also acts as a play/pause switch and for answering telephone calls. My son Samuel told me he really likes this feature in the headphones.
The 1/8-inch plug at the end of the cord seems very durable, with plenty of black rubber running up the cord to prevent it from breaking. The cord itself also feels slightly thicker than normal, perhaps because it's designed to be used during workouts where more abuse is likely.
Compared to Apple's white earbuds, the 680i's sound amazing. The sound isn't quite on a level as headphones in the $200+ price range, but that's to be expected for headphones that cost around $100. The sound is rich at all levels with no noticeable distortion at any volume setting. The earbuds do an excellent job of isolating exterior sounds, so be careful when running or walking where traffic can be an issue.
Sennheiser's specs indicate that the 680i's will perform at frequencies from 18 Hz-20,000 Hz, more than sufficient for most audiophiles. Impedance at 1 KHz runs at 16.0 Ohms and the sensitivity runs up to 120 dB.
Sennheiser's CX 680i headphones also come with several accessories in a handy hook and loop enclosure nylon bag. The bag has a metal grommet for hanging on your gym bag or in a locker. Two other sized sets of fins and ear canal inserts are provided. This isn't a vast array of options for expandability, but it will get 90% of users by with no problems. A convenient clip for attaching the cord to your clothing is also included. Perhaps the most clever addition is also the simplest one. A small black plastic piece with a metal loop in one end serves as a great way to clean ear wax from your earbuds after extended use.
My final verdict is that the Sennheiser CX 680i Adidas Sport In-Ear Headphones are a great value for most music listeners. The sound quality, durability and extra features are all of an excellent caliber for headphones in the $80-$100 price range. If you're looking for a set of headphones that will last a long time, sound great, and will stay in your ears securely during workouts, give Sennheiser's CX 680i's a try.
MyMac.com Review Rating: 8 out of 10