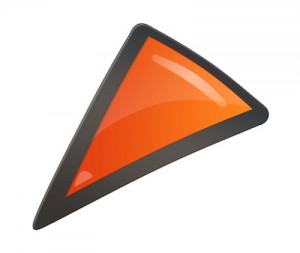 Review – Elmedia Player Mac Application
Company: Eltima Software
Price: Free ($20 for PRO version)
If you get as tired as I do in trying to figure out which media player you need to use to play back video files of a one codec or another, perhaps Eltima Software's Elmedia Player is a solution. The Mac community is jam-packed with media players, so you have to ask yourself why you need to spend time looking at yet another one. In my experience with Elmedia Player (I was supplied the PRO version by the developer), I found that it suits nearly all of my video playback requirements in a very iTunes-like interface.
Elmedia provides two versions of their media player: a free version and a $20 PRO version that will allow you to download movies and videos from online directly to your hard drive. I found it noteworthy that even the free version will play Microsoft's Silverlight format (XAP). Elmedia Player also supports Adobe Flash (FLV), AVI, MOV, WMV, SWF, MPEG, and Real Player's RM and RV formats.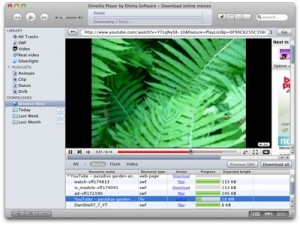 With the PRO version of Elmedia Player you're not limited to playing videos that are saved locally. You can actually enter a video's URL in the application's browser and download the video to your hard drive to play at your leisure. That's really useful in grabbing videos from YouTube, which can be a real pain to capture video from.
The left side of the user interface looks incredibly similar to that of iTunes, with a library that'sbroken down into All Tracks, SWF, Video, Real Video, and Silverlight. It also supports the creation of playlists and maintains a records of your download history.
Elmedia Player is easy to use and takes much of the guesswork out of playing back videos of just about any format you can imagine. Give the free version a try and if you find you want to be able to download videos as well, then $20 isn't a whole lot to pay for such convenience.
MyMac.com Review Rating: 8 out of 10