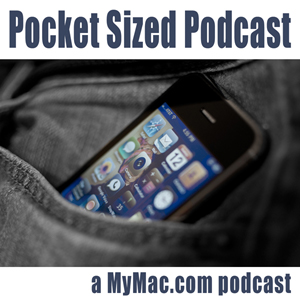 An all-new MyMac Podcast has launched!
Listen to the show here, and subscribe in iTunes!
Welcome to episode 2 of the Pocket Sized Podcast about iOS devices. Open Source Legend Peter Nikolaidis of the Fresh Ubuntu podcast joins me in this interview episode to talk about his adventures with his iPhone in Brazil.
The format I established in episode 1 with App Folder and Pocket Sized rant will return next episode.
Links:
Contact us: pocketpodcast@gmail.com or http://twitter.com/scottaw