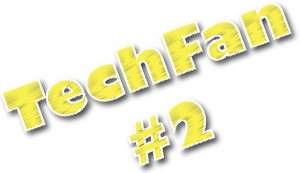 The NEW Podcast from Tim Robertson & MyMac.com!
Listen here, and subscribe here!
TechFan returns with two guests: Sam Levin talks AppMinute, buying a new Mac, and more. J.R. Bookwalter then joins as the interviewee, and we find out how he got his start at MacLife, the iPhone, writing, directing, producing, and much more. Plus, Tim intro's a short segment by John Nemo, and then CAN'T FIND IT TO POST! Nice!!!