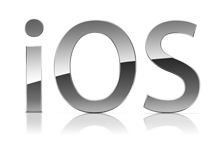 I've read articles and heard podcasts where people talk about iOS becoming or replacing OSX on the desktop Macs. I've also read the rumors about a touchscreen iMac. I have always thought this concept was ridiculous, until earlier tonight.
Earlier tonight my wife pulled out her netbook (don't get me started) and my 2 1/2 year old went over to watch. He saw something he wanted to do on the screen and went to tap it. He went to tap it because he is familiar with iOS. He has used my iPod Touch and iPad to play games for his age and coloring games. He knows how to use these devices at 2 1/2. His generation will be growing up on touchscreen devices (iOS or otherwise).
After watching him tap the screen of the netbook it hit me that these theories of an iOS type of desktop aren't that far fetched. Who better than Apple to make the revolution from the traditional desktop to a completely iOS desktop OS? It will take a company not afraid to take a chance and change everything. They've already done it when Stebe said no more floppy disks. They killed the very successful iPod Mini for the Nano. Why not change the way we see a desktop computer?
When will this happen? I think sooner than later. Maybe within five years. How many more steps in the OSX numbering system until OS11? In those last few OSX numbers we could see the traditional desktop become an iOS desktop step-by-step and it will be my son and his generation that will have no problem making the change. It will be the adults that will be left behind complaining.
Thoughts? Leave a comment.