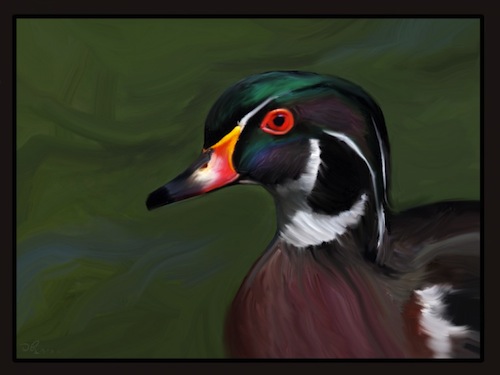 ArtStudio for iPad
Company: Lucky Clan
Price: $4.99
iTunes link
Recently I reviewed the iPhone/iPod Touch version of ArtStudio and I loved it.  It was and still is my favorite art program for that platform. With that said what could be better than ArtStudio? How about ArtStudio for iPad! All of the ArtStudio greatest and more to the bigger iPad screen.
I've been playing with the iPad version of ArtStudio for several weeks now and just like it's smaller counterpart it is fantastic.
For those not familiar with ArtStudio, it is a painting program for the iOS that I compare to the desktop paint programs ArtRage and Painter. ArtStudio allows you to paint with natural media and then have that media act just like the real things. You can blend, erase, and overpaint using ArtStudio.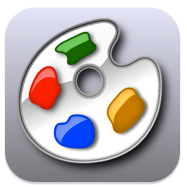 One of the best features of ArtStudio for iPad is layers. Layers let's you make a great painting even better by having the ability to build it in pieces and then combine all of those pieces in the end. It works great.
The toolbars and controls in ArtStudio for iPad are great. They sty out of the way while you are working and you and bring them up by tapping a little icon in the lower left of the screen. Very easy and convenient.
All of the tools have controls which appear at the top of the screen and are usually controlled by a slider.
An update to the app added filters similar to those in Photoshop. There aren't as many as in Photoshop, but the few that you get are a nice addition. My only issue is with the "Original" filter button. I thought the button restored your project to pre filter state and it does not. After contacting the developer I was told it is there for reference and not really a button. That needs to be made clear or just removed altogether.
For some fantastic samples made with ArtStudio for iPad I suggest you check out www.artistinvermont.com.  This is the site of Corliss Blakely, and artist I interview recently who creates professional paintings on the iPad and iPhone using both versions of ArtStudio.
If you want to draw or paint on the iPad this app is for your and a steal at the current price of $4.99. The developer is constantly updating the app and making it even better. It seems as if every time I sat down to work on this review there is another update. It now has a text tool!