UnPlugged 10K
myCharge
https://mycharge.com/products/unplugged-10k
$69.99 U.S.
UnPlugged 10K is an external battery pack with a Rechargeable 10,000mAh battery. It features two USB ports, a Qi wireless charger and fast charging. The UnPlugged 10K comes in white and myCharge offers the same product with smaller batteries at a different price points.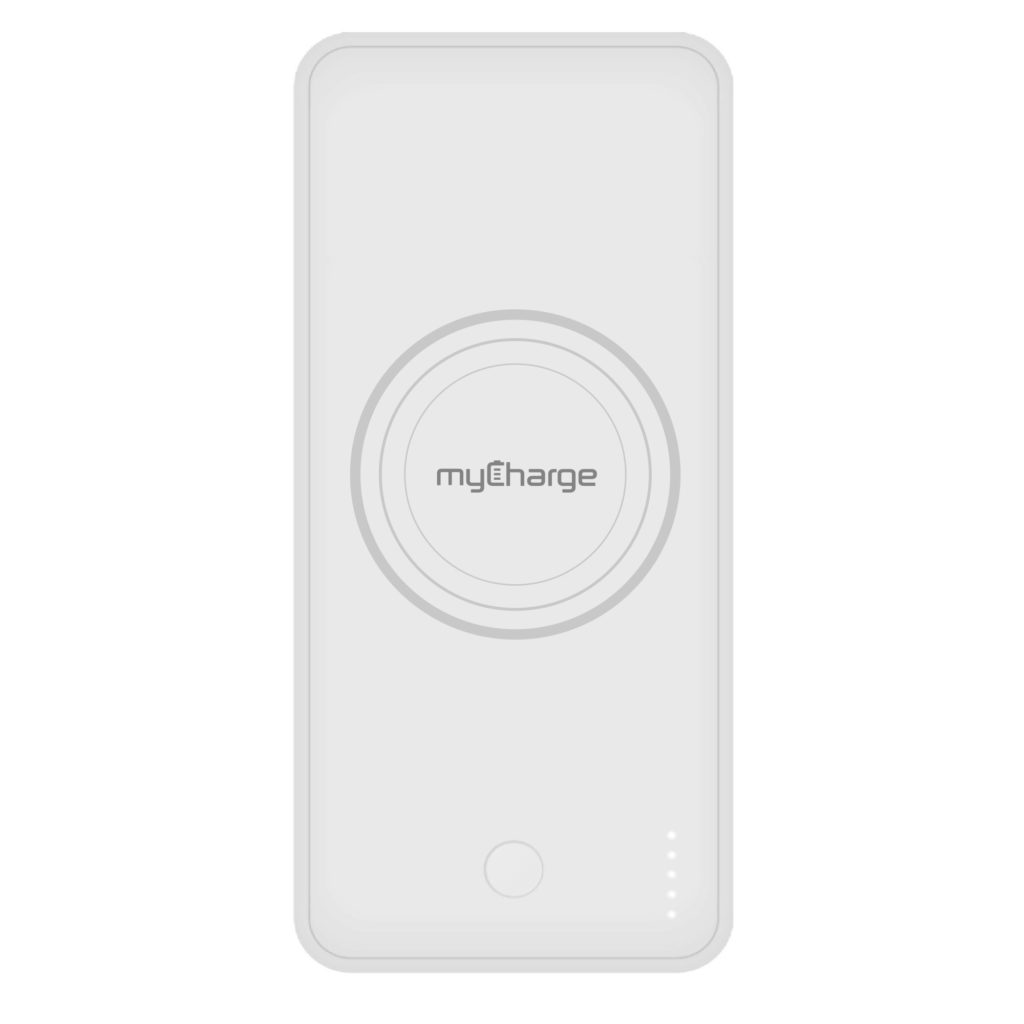 The unit is shipped in a pretty interesting box with some fun sayings and pictures. Packaging is done well and included the battery pack, a micro USB cable and instructions. The battery came pre-charged which is a nice touch. Recharging the device is done by simply connecting the micro USB cord from a USB A power adapter to the battery.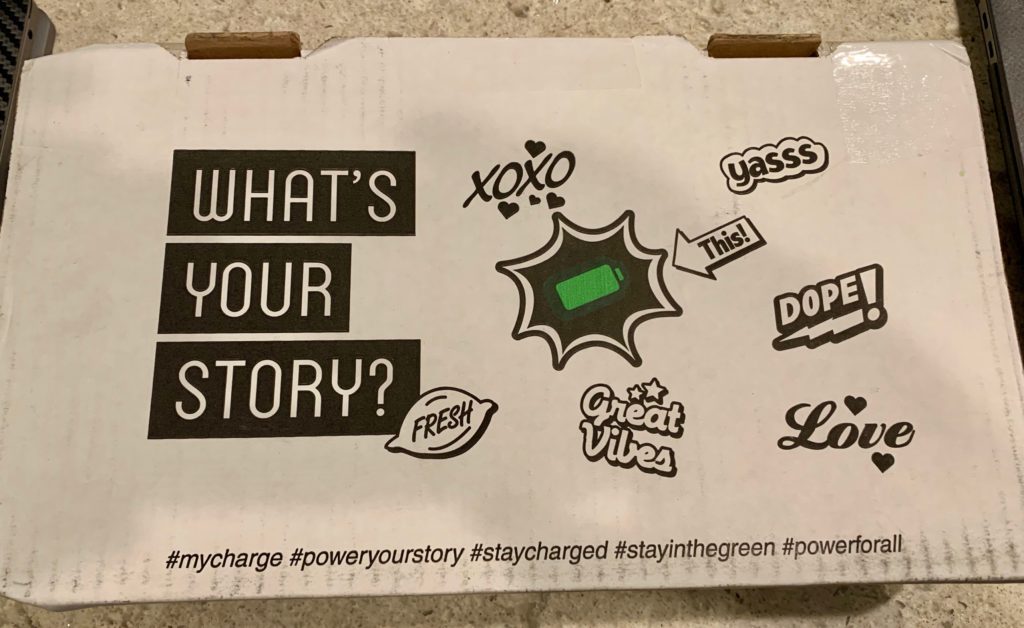 There are six small light blue LEDs which indicate the battery level and whether it is charging. The lights are small and not distracting. There is one power button to turn on the Qi charger on the front. It's not the lightest battery pack out there, but it's also not too heavy. The white finish is not glossy and doesn't appear to scratch or show fingerprints.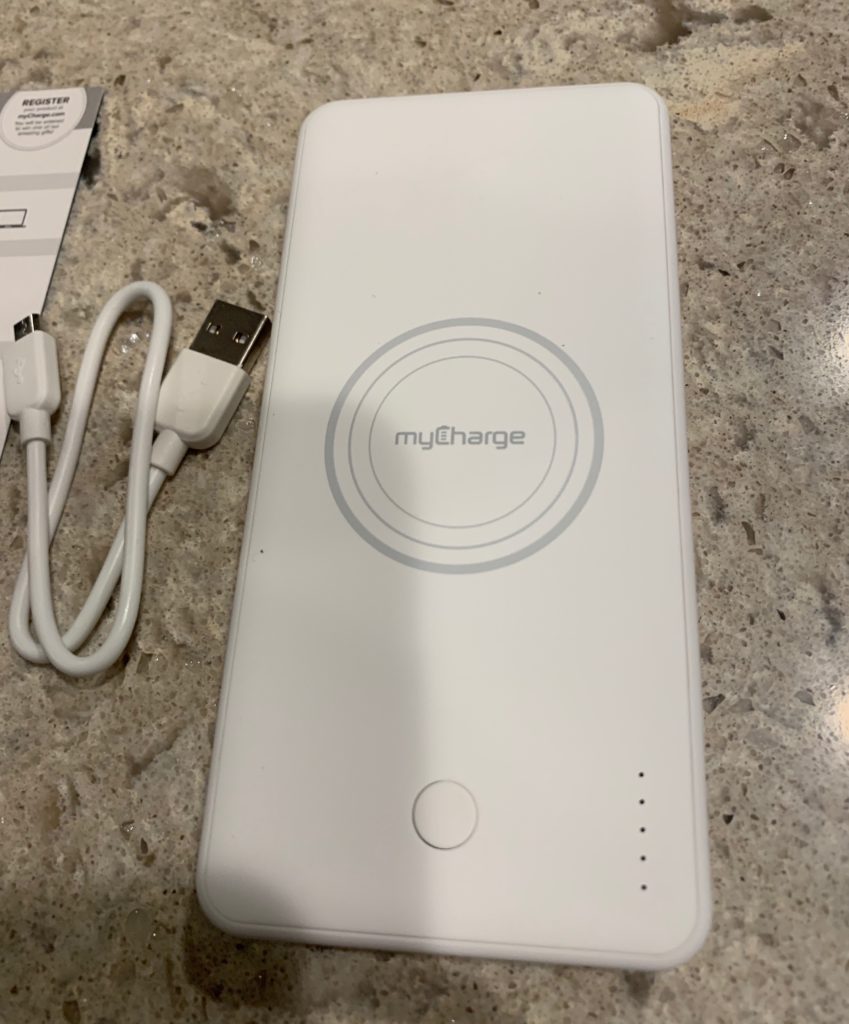 Testing the UnPlugged 10K worked as expected. I was able to charge my iPhone XS Max wirelessly as well as my iPad mini using the USB port simultaneously. After a day I was able to keep both these devices fully charged without resorting to a power outlet. Your mile.age will vary depending on how much you use the devices and what you are doing on them while connected to the battery charger.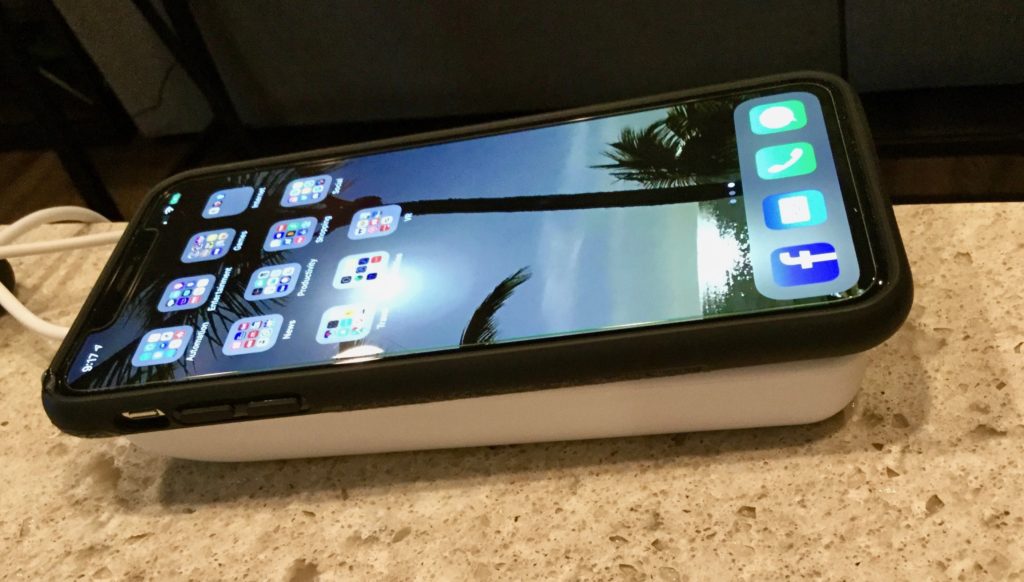 MyMac Review Rating is 9 out of 10. Works exactly as it's supposed to and looks good doing it. This is a perfect travel companion if you have a Qi enabled phone.