iRig Stomp I/O
IK Multimedia
$299.99 U.S.
The iRig Stomp I/O is a pedalboard controller and interface from the always exciting IK Multimedia. To start it comes with a 24-bit/96kHz audio interface, input gain and volume controls, plus LED input meters. There's a hi-Z/mic/line input, stereo out, and headphone out — plenty of ways to get your signal in and out for playback, recording, whatever you need.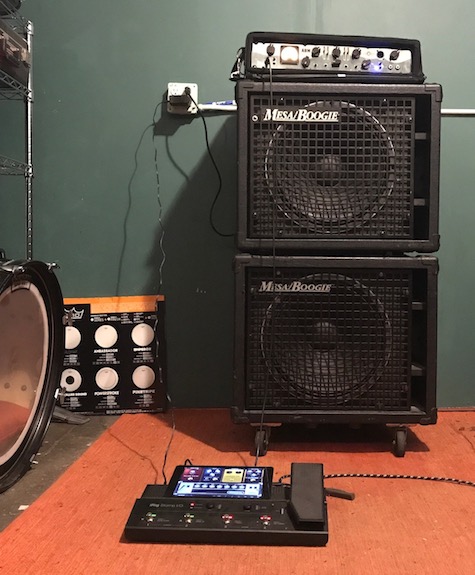 You can chain up to two more external pedals through control inputs as well as MIDI in/out. Stomp I/O can be used standalone with external power or via USB power. There's even phantom power for condenser microphones. You get four footswitches and one expression pedal for control.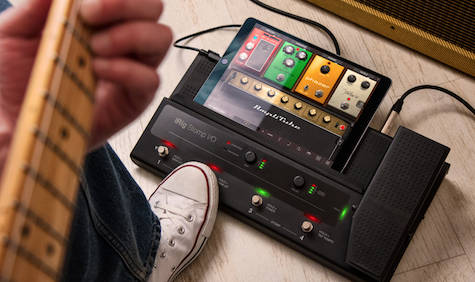 This pedal is built like a tank. All metal construction, it feels solid and plays the same. While using it during practice and just playing about I never felt like I needed to be gentle. It's ready to play!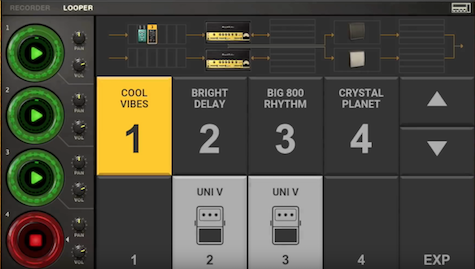 At the top of the iRig Stomp I/O is a flat area with a rubber lip to secure your iPad or iPhone to the controller. You can use your laptop but I felt the need to get a longer USB cable and keep it above foot kicking level.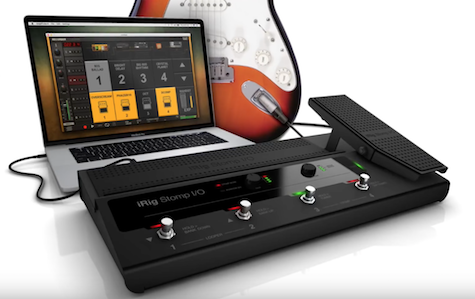 IK Multimedia software AmpliTube and VocaLive integrate with the iRig Stomp I/O. I used AmpliTube on my MacBook Pro and iPad with it and both work great. I found using the laptop version a little easier to work with especially when coming up with your presets and custom rigs. Also, the tuner interface on the laptop version is so nice! I want to use this product just for that.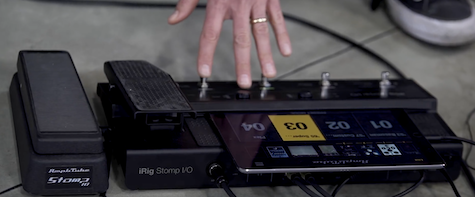 The software unlocks of IK Multimedia's versions of pedals, amps, speakers, mics, and mic placement. You can pay more to unlock effects from brands such as Fender, Ampeg, Seymour Duncan, and more. The AmpliTube software is packed with features including looper, multi-track recorder, and more. It's a really nice complement to the iRig Stomp I/O hardware.
The free gear/features do differ slightly between the desktop and iOS versions. Please visit here for further details.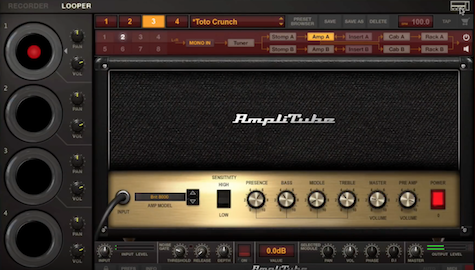 I used iRig Stomp I/O during a few practices with my band as well as just messing around on my own. It's a fantastic piece of hardware that can be valuable in live situations as well as in solo situations for songwriting and experimentation.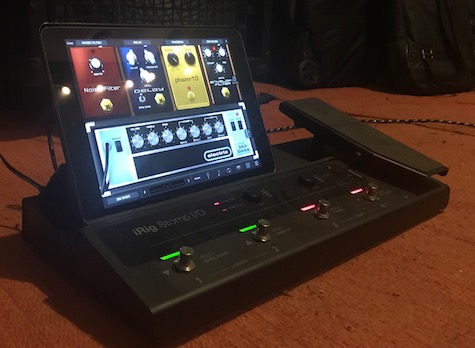 If you want a software-driven effect controller with MIDI control abilities, the iRig Stomp I/O definitely comes recommended. Our rating below would be higher if more branded software was included, especially with this being a premium product.
MyMac review rating is 8 out of 10.