HiRise Duet
Twelve South
Price: $119.99, on sale for $99.99 as of publication
Compatible with all versions of Apple Watch, iPhone 5 and above
The HiRise Duet from Twelve South is an elegant solution for charging your iPhone and Apple Watch with just one device. Twelve South has a reputation for quality and functionality; the HiRise Duet does not disappoint.
The beautiful packaging is very Apple-like. Ribbon pulls are used to gently slide out components. Included with the HiRise Duet are four different plug adapters for international use, allowing users to bring the charging stand with them when traveling to another country.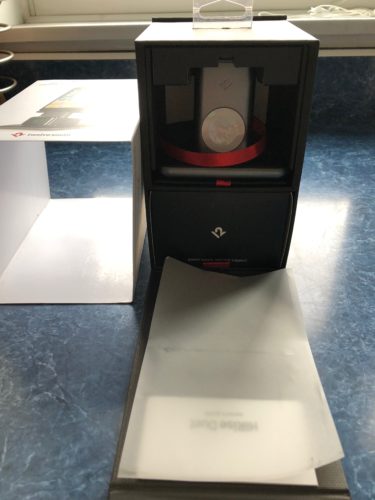 The attached Lightning connector can be adjusted up or down depending your iPhone's case, and the rear support is adjustable to fit most cases. It's important to use the rear support, because, as the name implies, it supports the back of the iPhone. If you feel the need for additional iPhone support Twelve South includes a plastic piece that slips over the Lightning connector on which your phone rests.
At almost one pound, and featuring a rubberized base, the HiRise Duet is sturdy enough to securely stay where it's placed. For me, that would be on my desk in my craft room, where I spend a lot of time. While my iPhone is charging I can still easily use it, though to use Touch ID I need two hands. A minor inconvenience.
Since the HiRise Duet holds the Apple Watch on its side it works perfectly as an alarm clock, or simply a bedside clock.
I was very impressed with the HiRise Duet. It charges incredibly fast, and frees up space on my desk. It takes up one outlet instead of the two I used previously for my iPhone and Apple Watch. Now I have extra cables I can use elsewhere in the house. The price is a bit steep, but as the saying goes, you get what you pay for.
Pros:
small footprint (under 4" square)
sturdy
fast charging
international adapters
iPhone and watch can be used while charging
elegant
Cons:
MyMac.com Review Rating: 9 out of 10