S-E6 Wireless Earbuds
GRDE
Price: $40 U.S.
GRDE's new S-E6 Earphones contain no wires whatsoever, providing a liberating experience for people on the go. Speakers in these earbuds are enclosed in a case that is triangular with rounded edges. The stylized triangular housing more or less mimics the shape of the outer ear and, along with the included hooks, makes for a secure fit.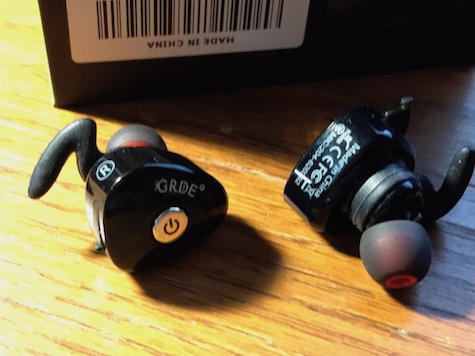 The comfortable rubber eartips are tilted at an angle that directs sound to the ear canal. They're easy to use and the sound quality is above average, well-balanced and not muddied with overloaded bass.
Every other Bluetooth headset I've tested has a rubberized wire that drapes around the back of the neck and is used to hold the earbuds in place more securely. While this works most of the time, the wire can be a nuisance, especially if you wear glasses. With the S-E6 there are no wires to get knotted and tangled and nothing to obstruct your eyeglass temples.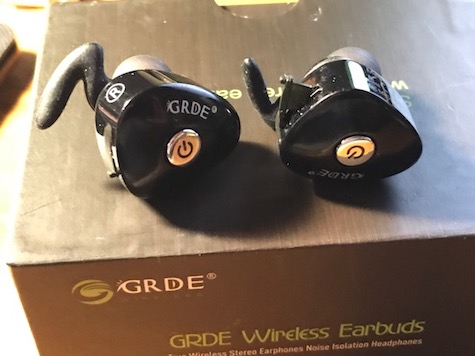 The two earbuds can be used together for full stereo, and each earbud had its own controls so if you lose one, you can still listen to music and answer phone calls. You can also turn one off if you choose and still listen with the other. If you're listening with both earphones and a call comes in, press the left earphone button once to interrupt the music. Spoken audio is monaural and is crisp and clear. Passive noise-cancellation works well indoors and moderately well if you're out in traffic.
These earphones paired quickly with my iPhone 7 Plus. The Bluetooth range was slightly more than 30 feet. I was able to move around most of my house with no interruption in the audio signal if I left the phone in my home office. You can also leave your phone in your pocket and with the S-E6's strong BT signal, never have to worry about being without your tunes.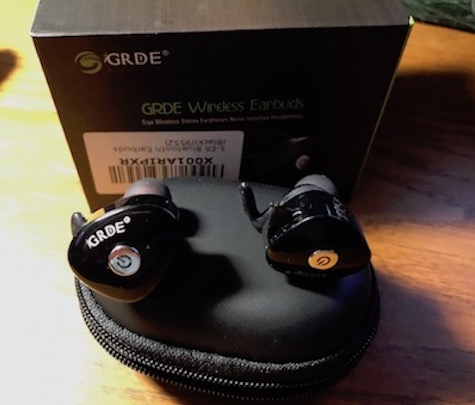 The headset comes with four sets of different sized hooks and ear tips. Experiment to find the best fit for your ears. A handy carrying case is provided as well as a charging cable with two adapters so you can charge both headphones at the same time.
I enjoyed using S-E6 earphones and considered the price a fair value.
MyMacReview Rating is 9 out of 10.