Anypro Headset Stand with Cellphone Stand and Cable Organizer
$14 U. S. at Amazon.com
Having never used a headphone stand I wondered about the usefulness of them. I've got a small recording studio and I'm often listening to what I record through headphones. Well, guess what? I found that my little studio is asier to keep clutter-free with the help of the Anypro Multifunctional Headphone Stand. Not only is my studio a little cleaner but the headphones are always the right place and the cables untangled.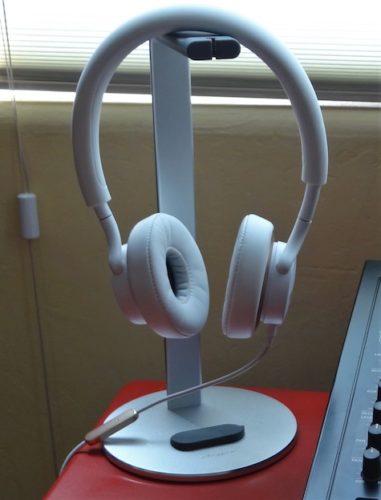 The Anypro Headphone Stand come securely packaged with two pieces that need assembly. The base and supporting arm need to be screwed together with two of the three screws included using the supplied screwdriver. I found the little tool they provide works but I suggest you use a larger one, if you have one, to securely tighten the pair of screws.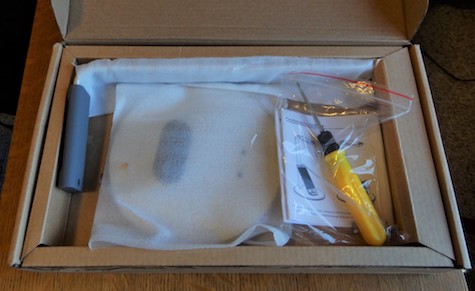 This straightforward product is very sturdily built from solid aluminum alloy and feels secure resting on almost any surface, The base has four silicon pads that hold it in place on any smooth surface.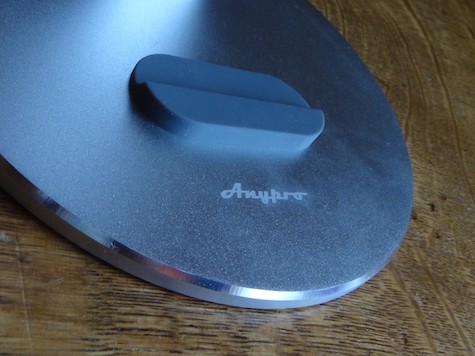 The silicon phone pad works nicely for both my phone or my tablet. It's nice to have the phone on mute and still be able to see incoming calls and notifications. The top bar incorporates a "Cable Organizing Hole" for hanging earbud style devices or other cables.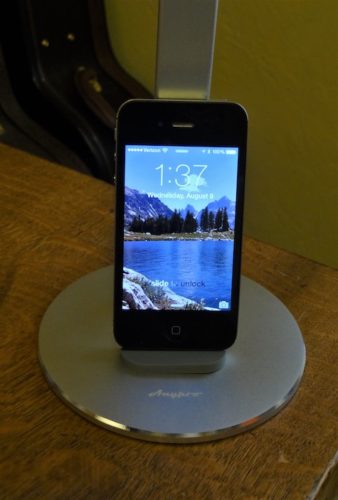 This Multifunctional Headphone Stand from Anypro is very clean looking, with its speckled aluminum finish and clean no-nonsense design. It looks good on my oak desk or the fire engine red mixer table. I will give this fine little device a 9 out of 10 rating and would recommend it to anyone who would like to keep their headphones handy or clean up their work space.