Guest review by Christine Wright
Dash Sleeve for iPad Pro
WaterField Designs
$89 U. S.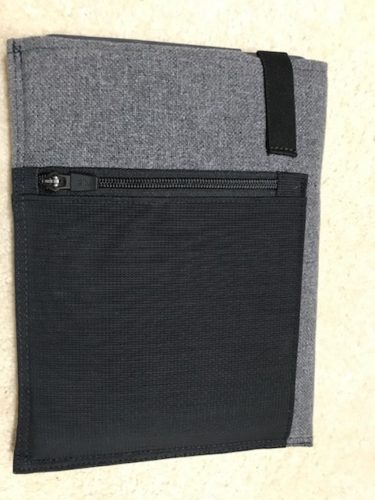 Dash Sleeve for iPad Pro is a good addition to your tech accessories. It provides padded protection for your iPad and keyboard. You can slip Dash into a large purse or put it in one of the pockets of your back pack. If you prefer to carry it, one side feels like a soft, merino wool while the other side has a synthetic fabric pocket with zipper.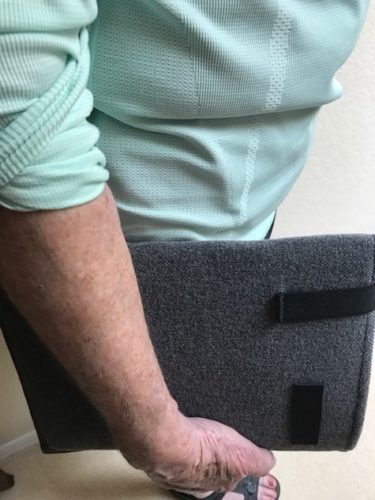 Dash slides easily into a purse, back pack, or tucks on your arm near the elbow. The elastic that keeps the iPad securely within the Dash is also easily repositioned to remove/insert the iPad. There is plenty of room to charge the device while it is still within the Dash sleeve.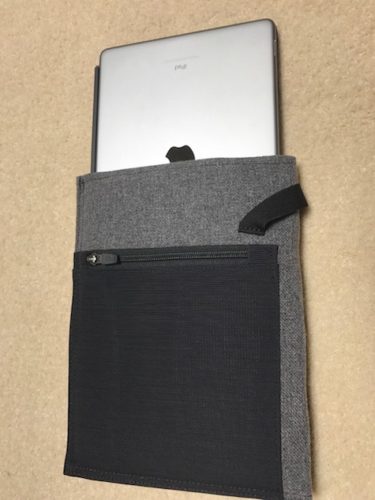 WaterField makes the Dash sleeve in San Francisco. This product is thick enough to be water resistant even though I have not had the opportunity to test it. Since I have only used it a few weeks I have no idea how it will wear over time — WaterField products are robust and durable.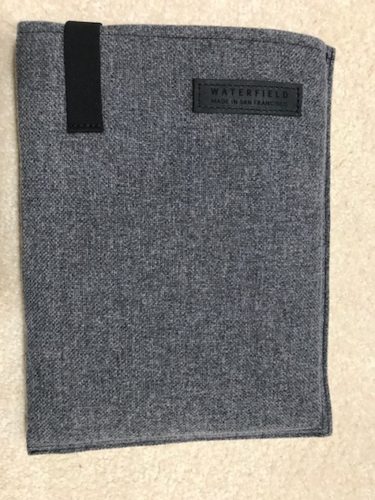 Although I chose the gray/black combination to avoid showing dirt, Dash is available in four other brighter colors that I have not seen in person. This other color combinations have a more vibrant appearance instead of the practical approach that I chose of an understated, tailored look since I carry mine everywhere.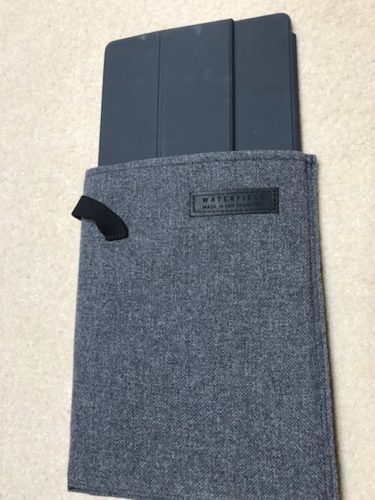 I travel a lot. Dash is lighter than the traditional keyboard covers that I have used on my previous iPads. The suggestion that I would make to the manufacturers is to add a small but strong carrying strap. So far I have thoroughly enjoyed using it.
MyMac Review Rating is 8 out of 10