Airport Roller Derby
Think Tank Photo
Price: $390 U.S.
This high quality rolling camera pack from Think Tank Photo is perfect for airline travel and will hold everything you need for your next pro shoot. The Airport Roller Derby comes with eight wheels (four sets of two wheels at each corner of the bottom) that are sturdy and move easily in multiple directions.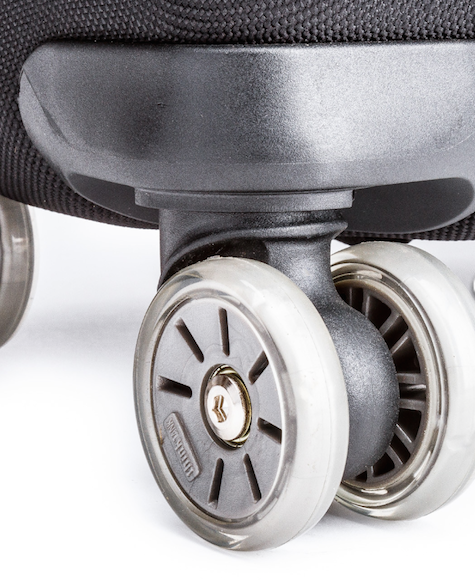 The wheels, specially designed by Think Tank Photo, are a big plus because this is not a lightweight case. It weighs between 9.5 and 11.5 pounds depending on which of its accessories are included. It includes a rainfly and built in cable and lock, plus plenty of storage compartments for files and magazines.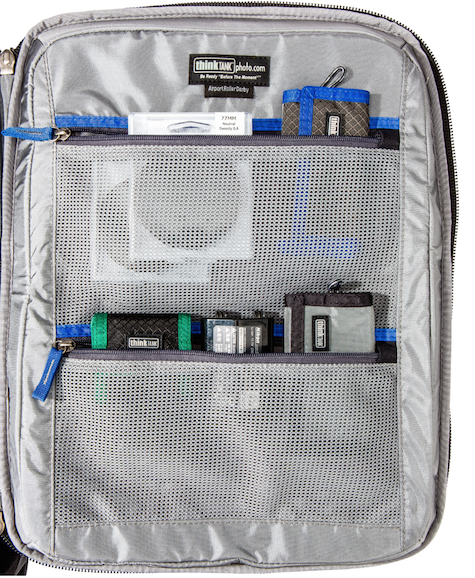 The wheels are designed so that you can roll the pack upright at your side, tilt it to roll on its back wheels, or tilt it on its side wheels to roll through narrow airplane aisles. It's so responsive you can move it with one or two fingers.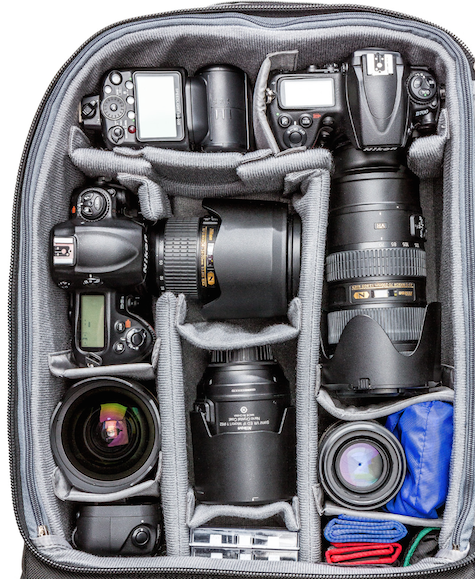 The pack has padded and reinforced spaces for a 15" laptop as well as an iPad. It comes with numerous padded inserts and enough space to accommodate two Digital Single Lens Reflex (DSLR) cameras with lenses attached or one DSLR with the lens attached and compartments for six or seven standard zoom lenses. With the provided strap, you can also attach a monopod or tripod to the exterior. Inside, there's also room for your battery charger, batteries, and numerous other accessories.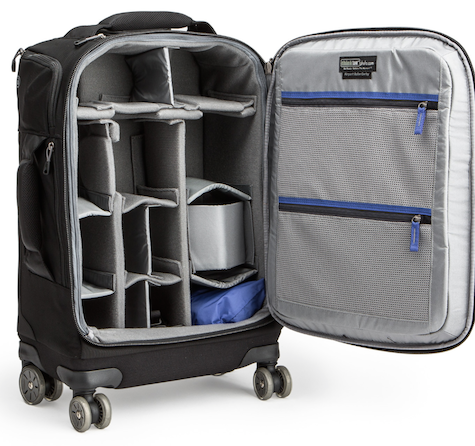 A great deal of thought evidently went into making the Airport Roller Derby easy to lift and maneuver. In addition to the telescoping handle, there's a padded grab handle on the top and side.
Fabric, zippers and pulls are all high quality materials that will hold up well for the traveling photographer.
The Airport Roller Derby is highly recommended.
MyMac Review rating is a strong 9Â out of 10.