HeadStand
Just Mobile
Price: $40 U.S. — Available in silver or black
Finding a place to store headphones is like looking for a place to store cooked spaghetti. Your options are limited unless you're using something like the HeadStand from Just Mobile.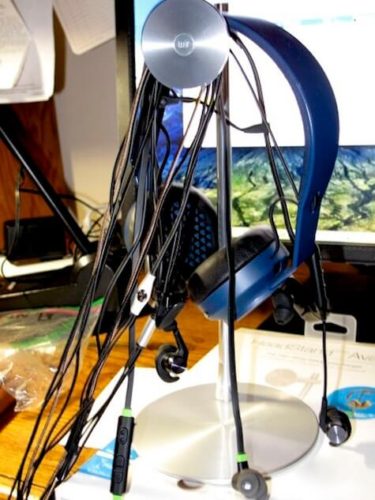 The HeadStand is a brushed aluminum post screwed into a solid base. Assembly takes a minute or less. Place the stand on a shelf at eye level and you can drape all your headphones over a horizontal arm, making them easy to find.
MyMac Review Rating is a strong 9 out of 10.