Late this past summer I purchased a new 2016 Toyota Prius that came equipped with a lot of interesting new features. One of these features was a built in wireless charging station. As an iPhone user I was well aware that Apple does not provide for wireless charging so this became the main reason I wanted to figure out if I could somehow use wireless charging with my iPhone SE.
So how does one go about finding a solution to this problem? My first place I decided to check out was on Amazon and found the Nillkin Qi Wireless Charging Receiver Case that would fit my iPhone SE. The price was reasonable so I continued my investigation.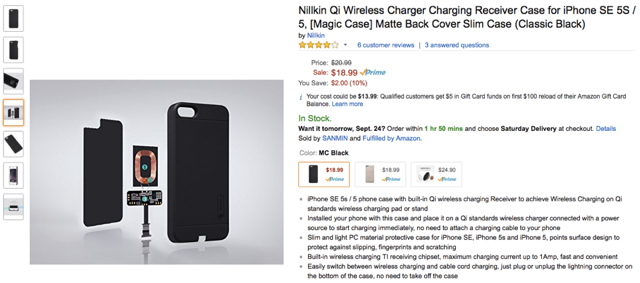 The next question I needed to answer was what type of a wireless charging station did I have in my new Prius? Reading my Prius owners manual I learned that my unit was a Qi (pronounced chee) compatible charging station. A quick visit to the internet provided a deeper description of what the Qi standard is and increased my confidence that I might be able use the charging case I located on Amazon.
Checking the advertisement again on Amazon I see that the case is Qi compatible. I continued to looking at the specification for the case I see that it plugs into the Lightning connector and I would be plugging and unplugging the the case every time I wanted to charge my phone in the house. In addition, the Lightning connector  on the charging case looks like it is a flat flex cable so with repeating connecting and disconnecting it would probably reduce the long term reliability of the connector.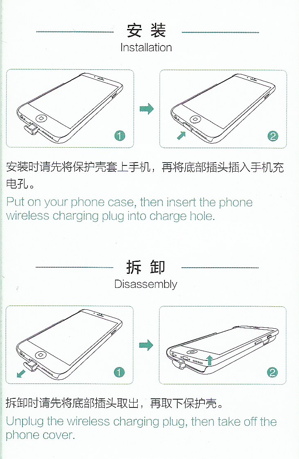 The obvious answer was to also purchase a wireless charging station for home. Well, good old Amazon to the rescue again. I found the Fantasy wireless charger at a price that was even better than the wireless charging receiver case I was considering purchasing. I quickly noted that it is Qi enabled.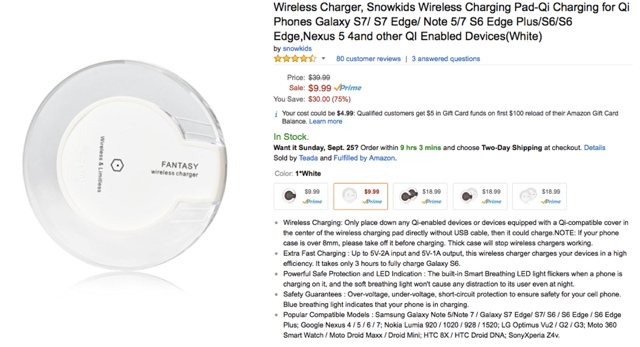 I purchased both the wireless charging receiver case and the home charging station and have been using them since this fall. The case is well made and fits my iPhone SE perfectly. The surface texture has a rubbery feel and provides a good non-slip grip. The Lightning connector fits snug and reasonably flush as seen in figure 5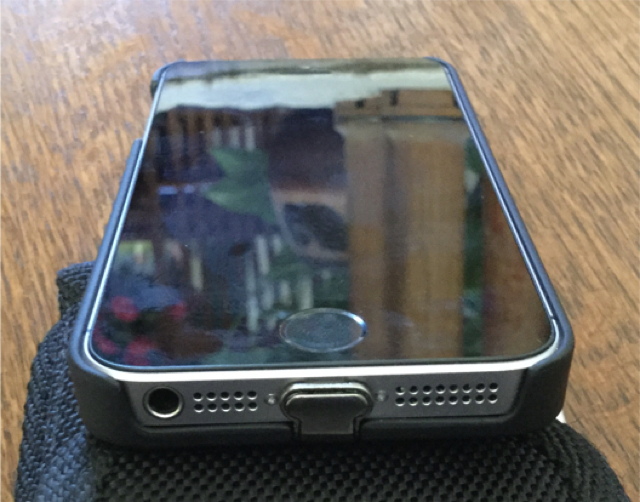 With my iPhone SE installed in its new charging case the next test was to verify that it would charge properly in the charging station in my Prius. As shown in figure 6, the system works just fine.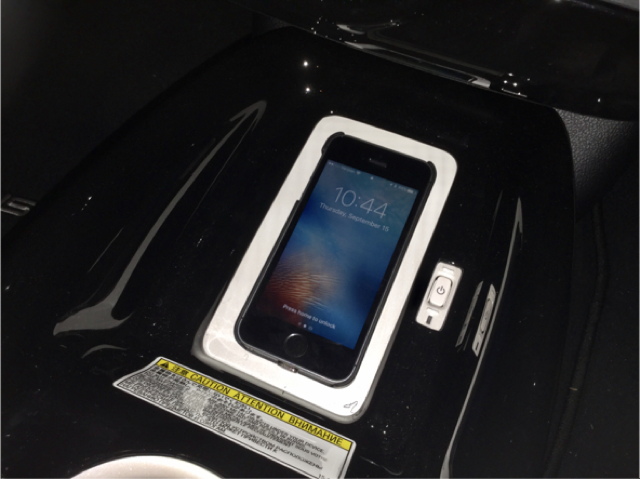 The home charging station is compact and looks great. As shown in figure 7, when the unit is plugged in to a USB power source the red LED illuminates indicating it is available to charge. I am using the same USB charger as I use for my iPad Pro 9.7".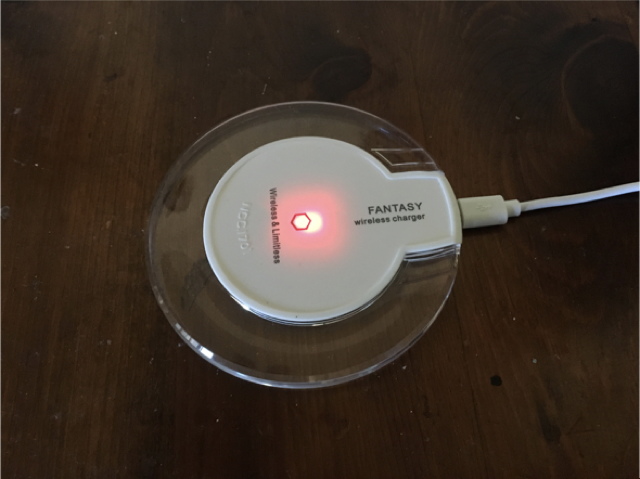 When I place my iPhone SE on the charging station I have to center it before I see that my phone is charging. While charging, the charger provides a pulsating blue glow around the edge of the transparent base as seen in Figure 8. It wasn't clear in the user manual for the charger if this was normal so I checked with the manufacture and they verified this was correct.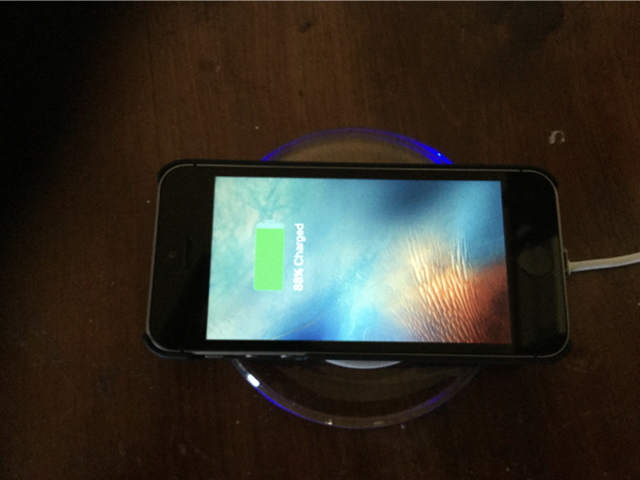 Charging time is not as fast as simply charging straight through the Lightning port but this was expected. For me, it is fine and I typically charge my phone once a day for an hour or two depending my usage. I don't always charge my phone to 100% but on a few occasions I have and I have not had any problems with the charger over charging or over heating my phone. I use the charging station even less in my Prius but it works fine and appears to charge at about the same rate as my home unit.
The wireless charger charging receiver case is also available in sizes that fit the iPhone 6, 6 plus, 6S, and 6S plus although the iPhone 7 was currently not listed. Both of these products satisfied my need for wireless charging but this may not be the case for everyone. Some may dislike the slower time for charging, others may dislike having the Lightning connector occupied by the charging connector. I give both the Nillkin Qi Wireless Charging Receiver Case and the Fantasy wireless charger a MyMac 9 out of 10.