FH007 Mini Speaker System and FH008 Subwoofer
Ferguson Hill
FH007  £695 U.K.
FH008  £325 U.K.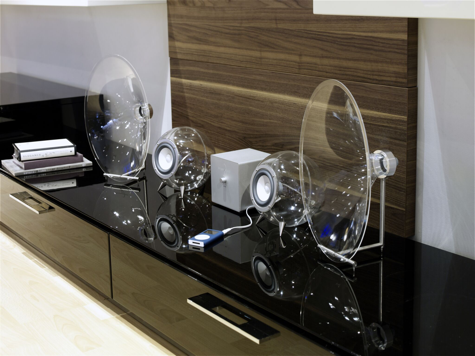 I was really looking forward to evaluating the FH007 Mini Speaker System when the company contacted mymac.com and it was agreed that I would be the reviewer.
I had visited the Ferguson Hill website before I received the system and saw what were completely different looking speakers, compared to what I and most people are used to. The design and look of these speakers makes them stand out, and if you want a conversation starter then these will certainly produce it.
When the boxes arrived I noticed how it felt like I was opening an Apple product. The packaging isn't quite as slick as Apple's, and compared to Apple Ferguson Hill are a small  company (mind you compared to Apple isn't every company these days). The experience of receiving a product that is packaged well always gives you confidence in your purchase, and these were no exception.
The system I was sent to review was the FH007 Mini Speaker System (yes I do like the 007 reference). If you have the space and not only want a talking point but something that looks like it's straight out of a Doctor Who episode then take a look at the FH001 High End system — the same technology used in those high end speakers at £25,000 is also utilised in this FH007 system, but I digress.
I was sent the FH007 which comprises of two stand mounted clear acrylic horn speakers, two bass spheres, a Bluetooth adapter and an integrated class A-B amplifier. I was also sent the FH008 Subwoofer. This system is aimed at desktop computers, but I used them with my HiFi system based in our living room. You can link almost any source to the system.
I found the equipment very easy to assemble. Lightning to 3.5mm pin adaptor when connecting your phone). You also receive a set of lint free gloves that should be used when handling the speakers. As someone who hates finger prints on his computer screens, I suggest you also use the gloves to keep these components free of greasy finger prints when setting up.
The amplifier is a very solid, and the website states it 'is the only A-B class amplifier that can be found in speakers anywhere near its price point; most comparable systems use a class D amp'. Now I cannot comment on this but the amplifier certainly did all I was expecting of it. It's a hefty piece of equipment with around five pounds of high quality cooper encased inside the anodised aluminium surround. The amp does not have an integral Bluetooth receiver, so you do receive a separate adaptor.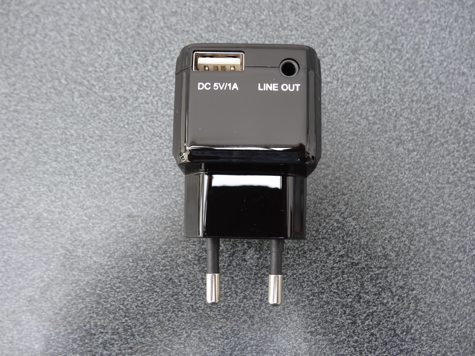 I asked about this and was told by the company:
Yes we would like to put the Bluetooth receiver actually in the amp case and technically this is very easy to do. The problem is that any changes whatsoever to the FH007 amp would mean that we would need to recertify the whole system for the China market / the CE European market and the cULs for the North American market. This costs about £10,000 GBP per market and so would be really expensive for a small company such as ours. It is easy for larger companies such as Bose, Harman Kardon, or B & W to pay for all these recertifications when making small product changes or dealing with new regulations such as the European ERP directive, but much more difficult for a company like Ferguson Hill.
This is a bit of a shame but I fully understand the situation and to be honest their Bluetooth module did not hinder my use of the system — the adaptor worked perfectly well.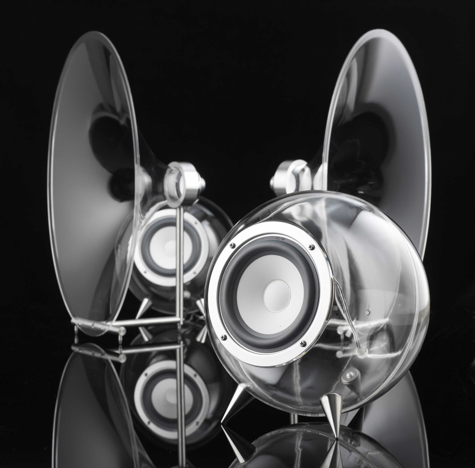 The Mini Speaker System has received many awards from the likes of Macworld to the Sunday Times and T3 Magazine, and they have also been mentioned on Sky News. Macworld described them as the most stylish speakers in existence.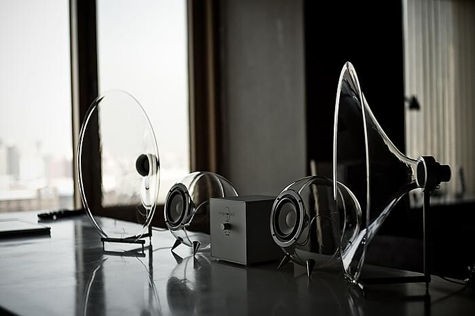 As you can see from the images these units are designed like an open speaker box; they are certainly different and very striking compared to the usual generic form that you have sending sound to your  ears. I found the clear acrylic horns and spheres quite solid physically, however I would say that the horns are rather easy to knock over. I was testing them, and only had them for a short while so I did have them not placed the usual spot in which they would certainly have been 'safer'.
The style and looks wow, yes they wow, everyone in my family, and everyone who came round to the house were all wowed by the look of these speakers. I hadn't hidden the cables away and didn't have them set up that tidily, mainly as I knew they would be going back after our evaluation, and I wanted to try different configurations. Even so the system became an ongoing conversation starter and always gave a pleasing visual impact while sat in position, even with the cables strewn around the rear. I'm a fan of the looks — that would certainly be true.
Let me get onto what is quite important: sound.
The company states that a 'normal' boxed speaker could cause interference and that their patented di-polar speakers have been designed to avoid this. I heard a true sound coming from the speakers, but more of that later. The following two statements were drawn straight from their website:
The shape of the FHOO7 horn speakers allow sound to be more easily amplified and therefore providing fantastic phase coherence at frequency ranges the human ear is most sensitive to (340hz-20KHz) — the sound of the human voice. If vocals and natural sounds are important to you, then you will love these speakers.
Fantastic Stereo Imaging. The FHOO7 horn speakers are directional speakers designed to give fantastic sound staging. That is the illusion, which you get only with high quality sound systems, that the sound you are hearing is coming live from the room you are in.
The reason I used these two statements is because I want to refer back to them later.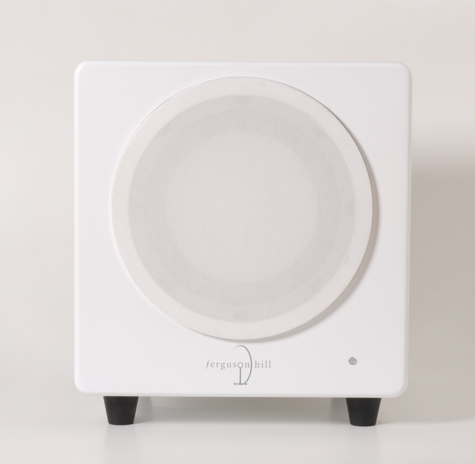 I utilised their speakers in my living room and I started off by comparing the system against my old but trustworthy HiFi system. That comparison at first was rather unfair, but as you'll learn later these FH units actually redeemed themselves rather well.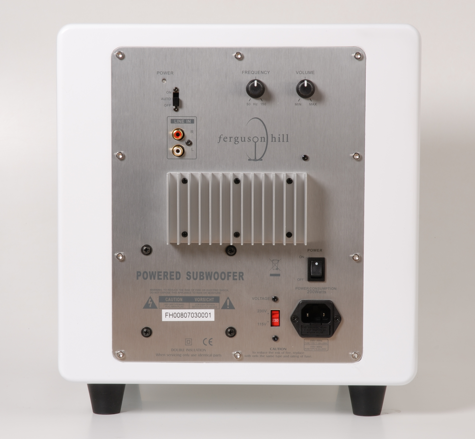 Using them in our living room as main speakers is not what these are made to do. Initially I felt that the volume coming from the system was  lacking, but comparing it to my 100 watt system when this is rated at 64 watt and as the speakers are not the size of my current set was unfair. After a few tweaks and incorporating the subwoofer, which I hadn't done to start with, the loudness issue went away. My point here is if you want them in a larger room you will need the subwoofer and you will need a little adjustment in positioning of the speakers.
After adjusting the level of my 'old trusty' system I started to play what I thought was an eclectic mix of music. But I also wanted to play pieces that I knew well, this I thought would help in my assessment, Judas Priest seemed to be happier on my old system, but other than some other heavy rock most of the other music I tried did very well.
So without going through every different type of music I tried, let me tell you when I really picked my ears up and thought yes, or as an old British TV ad used to pronounce ahhh Bisto, that piece in particular was Youth Brass 2000. I can hear a lot of you shaking your head not knowing who I'm talking about. There are a group of under 18 year old's that used to include my youngest daughter, who during her time with the Band British Champions, they were placed second in Europe and BBC Radio 2's Youth Brass Band of the year. They have played at the Royal Albert Hall and have countless awards — they are that good.
I played a piece of theirs that we knew intimately; we had heard this particular piece countless times in different locations and had a recorded version. As soon as I played them through the Ferguson Hill system I heard a difference. Compared to my old system I could pick out every instrument, Cornets, Horns, Euphoniums, Trombones, Basses, and the percussion — everything was identifiable clean and crisp. I actually felt as if I was at the live recording of the piece. This led me to play more orchestral pieces and the system shone. I tried different types of vocals and again the clarity was superb.
This Ferguson Hill system got me enjoying my music again, not because my old system had let me down, but because I'd forgotten that listening to music through a decent sound system, not having little earplugs stuck in your ear while travelling somewhere, is the best way to listen to music.
I went through a load of my old ELO albums, then I listened again to the classical albums I have, and just wished I had more hours in the day to enjoy the sharp crisp clarity that came through these speakers. Youth Brass 2000 were once told in a review for a competition that they'd won that they were a band who knew how to play the quiet parts well, and these speakers enable you to hear those brilliantly played or sung quiet parts.
Heavy rock maybe not but most other music you'll hear again and appreciate better through these speakers. Going back to those statements I mentioned earlier in the review that I pulled from the website, the reason I wanted to include them was because for me they were pretty accurate, but I only understood what they meant after I'd heard the FH007 and FH008 together..
The image below from the company's website is very much how I was testing them at home.
They look good, and they sound great, if maybe requiring the boost from the subwoofer for a little more audio presence, so why shouldn't you just go out and buy them? Well this is the reason I may never own a set of these speakers. I mentioned that the high end set FH001 cost around £25,000. Well the FH007 Mini System at £695and FH008 Subwoofer at £325 combined cost £1,020.00, so compared to the their high brothers they are a bargain. Now if I had that cash and I was in the market I would buy these, because they look and sound great, but for some pockets that may be a little too steep. If that is your budget and you like listening to a varied range of music and especially Classical, Acoustic and Orchestral then I don't think you'd go far wrong.
Technical Specs (see website for up to date information).
2 Horn speakers 8 Ohm Horn H 43cm W 27cm D 18cm
2 Bass speakers 8 Ohm Bass Sphere 20 cm diameter
Integrated Amplifier 14 cm cubed, Bi-amped class A/B, 64 Watts with two dedicated stereo amplifiers and an active crossover
Frequency response 75Hz – 20KHz +/- 5dB
Subwoofer dimensions
Height 32 cm Width 30 cm Depth 30 cm
Specification
Amplifier 100W per channel class A/B
Infinite Baffle enclosure
Drive unit 20cm dia/8 Ohm
Frequency response 45 to 150 Hz
This product conforms to EMC Directive and Low Voltage Directive