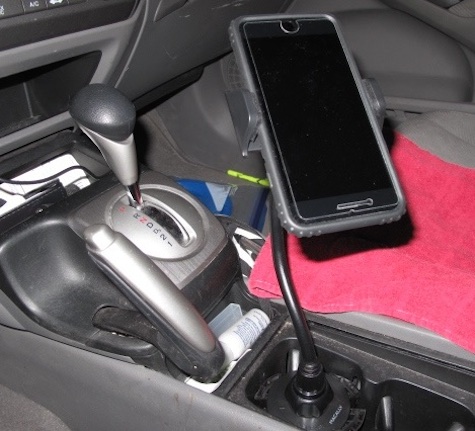 Adjustable Cupholder Mount for Smart Phones
Macally
Price: $25 U.S.
Stuff has a way of piling up. The passenger seat in my small car has become an extension of my disheveled desk. While driving I sometimes blindly grope through the cash register receipts, magazines, grocery lists and unopened mail in search of my iPhone. I know it's there but I really don't want to take my eyes off the road to excavate the mess that covers it. That's why I now regard Macally's Adjustable Cupholder Mount for Smart Phones as a life raft.
I finally cleared the pennies and paperclips and candy wrappers that had taken up residence in my car's vinyl cupholders. Then, in two minutes, I  installed this odd looking device that puts my iPhone or iPod  up where I can see it comfortably without driving off the road.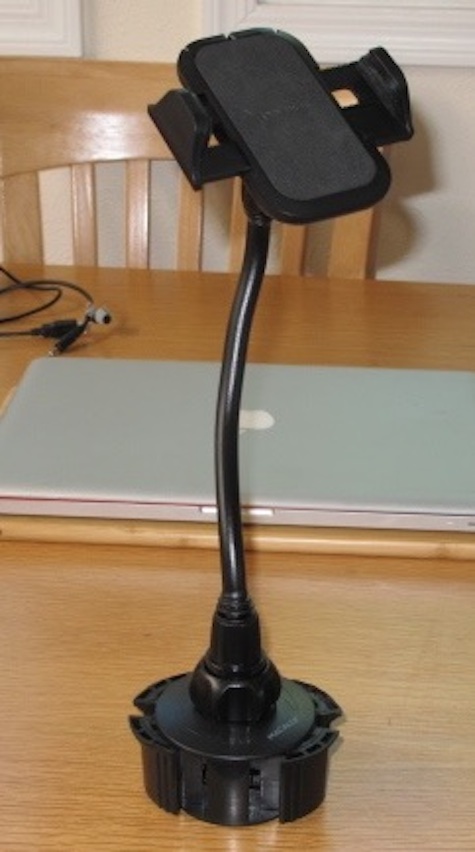 The base of the cupholder mount sits in your car's cupholder. It can be easily adjusted to fit the diameter of different consoles. No tools or adhesives are required.
Macally's Adjustable Cupholder Mount for Smart Phones looks like a gooseneck lamp with a small diving platform at the top. Place your device on the platform and squeeze the ratcheting sides together for a snug grip. The "gooseneck" is eight inches of flexible plastic tubing that you can twist and turn to get your mounted device at whatever level is comfortable for you.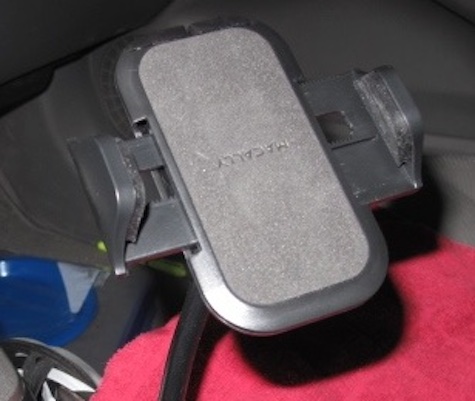 To release the phone or iPod, press a button at the bottom of the platform holder and the sides spring out. Easy.
My iPhone is secure in this holder and is easy to see and safe to use.
MyMac Review Rating is 10 out of 10.