iUSBFlash 64GB Lightning/USB3 external drive for iOS and Macintosh
Macally
$70 U.S.
Macally's iUSBFlash is the best external storage device for an iPad or iPhone we have tested at MyMac, and it is a personal favorite. At roughly a dollar per gigabyte, it is a screaming value. Factor in USB3 speed, rugged construction, plus compact design with style, and it's a better deal. Include the best iOS custom storage app and this is a product you should run, not walk, to get and have handy with your iPhone and iPad.
Here's how it works. 
Insert the USB3 tip into your Mac and drag-copy files and folders you want or need to store externally. You may be low on space on your iPad and iPhone, you may be traveling without your iPad, you may be giving a presentation using someone else's iDevice, or a hundred other possibilities.
Download and install Macally's free iUSBFlash app from the iOS App Store on your iPhone and iPad. Insert the Lightning tip into your iWhatever, launch the app, tap on the icon for external storage (lower left), and view the contents of the attached external flash drive.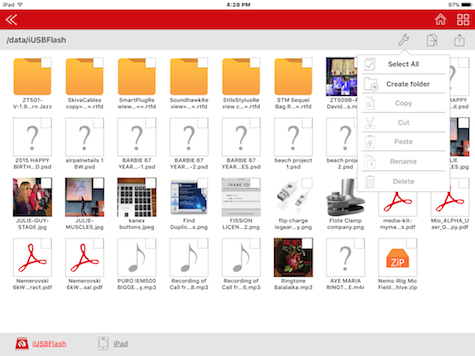 Navigate by tapping into the item you want to view or transfer, and use the app's icons to do whatever you intend to do. It's easier to accomplish than it is to explain. I have used several competing USB/Lightning drives+apps, and this is the best combination in several ways.
Below are screen shots with examples of photos, music, movie, PDF, and text files I parked on iUSBFlash for testing purposes. Everything launches immediately and is fully responsive, which is super important for videos and movies.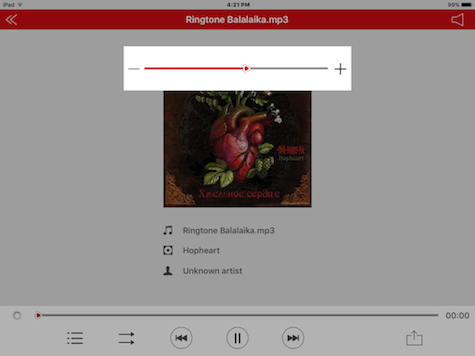 MP3 file example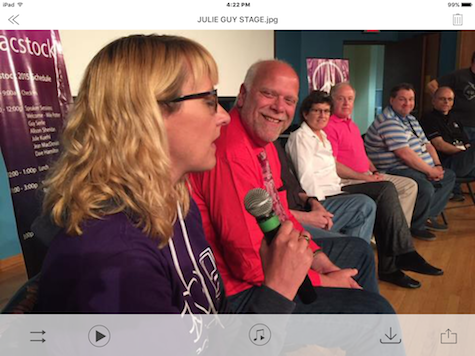 JPG file example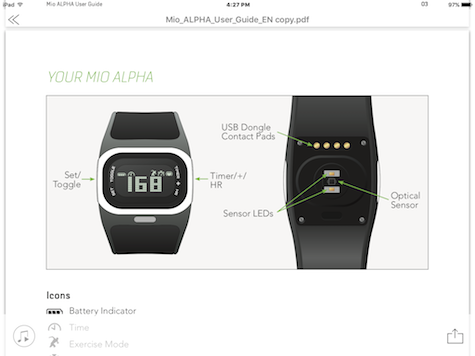 PDF file example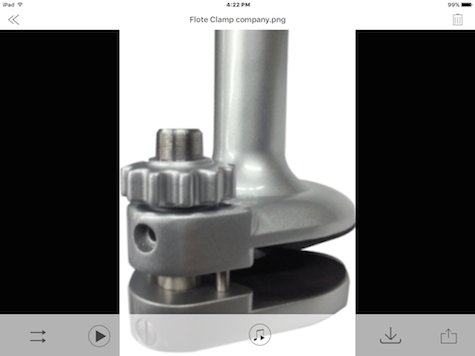 PNG file example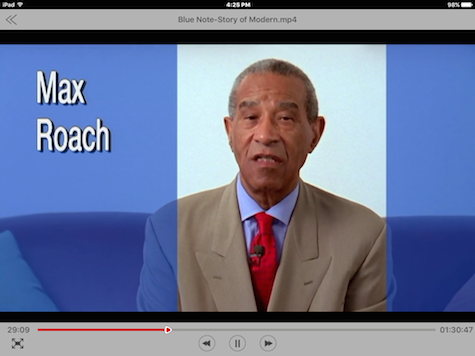 MP4 file example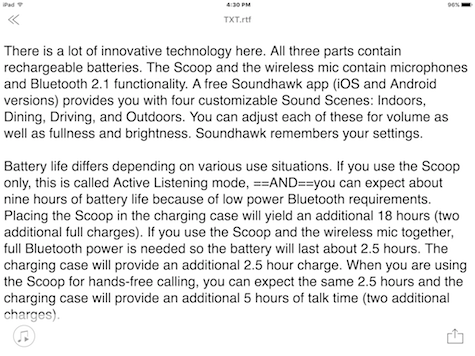 TXT file example
Some computer file formats are not compatible with the app, such as Adobe's PSD for Photoshop files. Most of your typical Macintosh files will open effortlessly.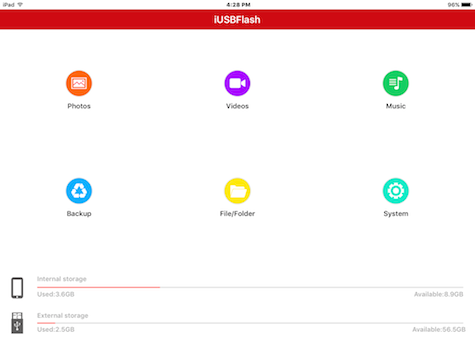 This product can be used as a conventional USB3 computer flash drive and it has its own backup system that you can use or ignore as appropriate. Some full-body iPhone and iPad cases are too bulky to allow the Lightning tip to be inserted. CableJive makes Lightning extension accessories for this purpose.
Get a Macally iUSBFlash 64GB Lightning/USB3 external drive for iOS and Macintosh today and start using it. You'll be glad to have it.
MyMac Review Rating is 9 out of 10.