W2 Apple Watch Stand
Manufacturer: elago design
Retail: $12.00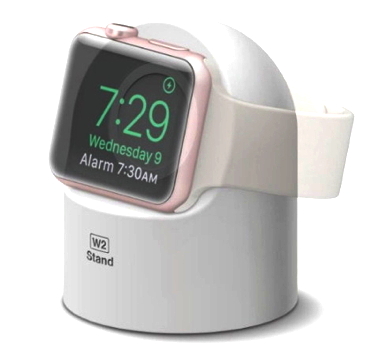 Every so often, a product comes along that just works. The W2 Watch Stand is just such a product. At night you keep your Apple Watch on your nightstand to charge it, use its alarm function, and utilize its Nightstand Mode. This beautifully designed little stand allows for all of that.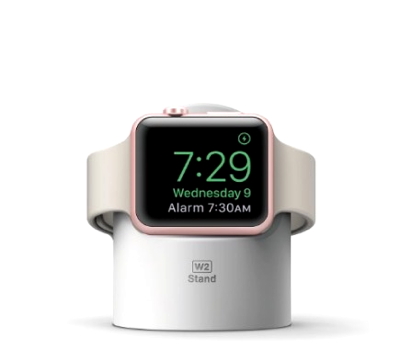 The W2 Stand is made of thick silicone. Its footprint is small and it's low enough that there is no worry about it tipping over. Some of the stands currently available are top-heavy and fussy to load. The W2 stand is only about two inches (5CM) in diameter and two-and a half inches (6.3CM) tall. Your watch fits over it and rests on a secure ledge. The stand makes use of the charger cable that was included with your watch. The magnetic disk fits into a precisely fitted recess and the cord feeds out the back neatly.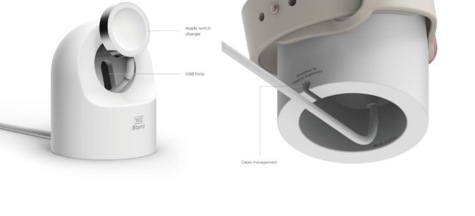 The stand doesn't vibrate when there is a notification and because it is made of silicone, it's kind to your nightstand's surface. It fits all Apple Watch styles and is available in several colors. A nice product at an even nicer price.
MyMac Review rating is 10 out of 10. Well done, elago!