AT-LP60BK-BT Fully Automatic Bluetooth Wireless Belt-Drive Stereo Turntable
Audio-Technica
$180 MSRP in USA (Check Internet for possible discounts)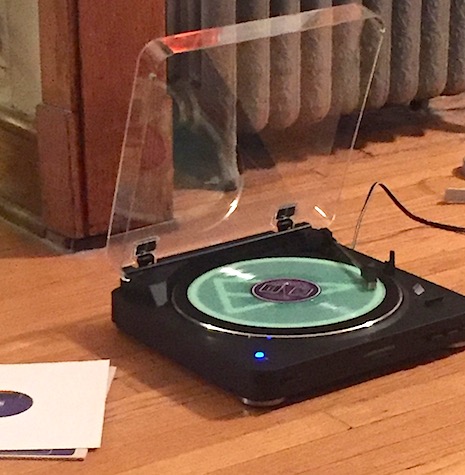 I definitely did not think I would ever review a Bluetooth turntable but after seeing the release list from CES by Audio-Technica with their wireless turntable I knew I wanted to review it. It is the AT-LP60BK-BT Wireless Turntable, and it is almost identical to the AT-LP60-USBÂ unit I reviewed earlier, with the exception of color. The wireless AT-LP60BK-BT is black and also comes in blue and white.
All of the controls are in exactly the same place as on the USB model. The only main variation is there is a mini-audio jack output on the Bluetooth turntable instead of a USB port. There is no difference from a analog sound output compared to the AT-LP60-USB, so let's get to what this review is all about: the wireless capabilities of this turntable.
I was initially frustrated by trying to get this wireless turntable to connect to my laptop. The instructions merely tell you to connect to the Bluetooth receiving device. Then I realized it would not connect to a non-audio device. Bluetooth headphones pairing was pretty much painless. The one issue I did notice is  that to connect via Bluetooth you have to unplug the turntable to get it to go into pairing mode. While you will probably not pair to devices too often, the fact that you can't pair without powering down is a bit of an inconvenience.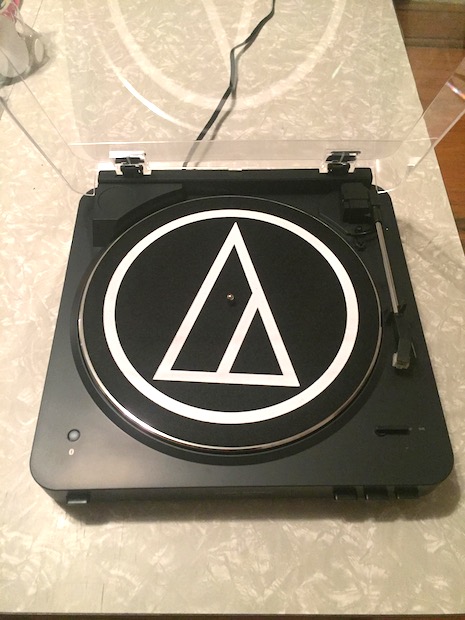 The turntable will connect wirelessly with up to eight Bluetooth audio devices, and once both devices are powered they will connect automatically. The signal strength is about nine feet line of sight with no obstructions between the devices. While wearing my headphones, if I left the room the signal would start to break up even if the devices were fairly close. For best performance you'll want the turntable and the receiving audio destination fairly physically.
Sound reproduction is better than I expected. This is Bluetooth so you can't expect a phenomenal audio experience, but through my small Native Union Switch speaker I got a high fidelity sound that was well rounded and didn't thin out on the low end.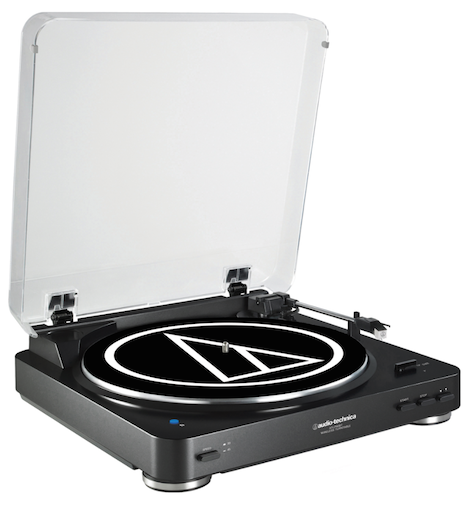 I had though  a Bluetooth turntable was a bit gimmicky, and to a certain extent it is but the concept isn't that outrageous. Bluetooth speakers are now ubiquitous and they range from the cheap tin cans to near audiophile quality. As we enter this realm of wireless everything everywhere you have to stay in the game. Even with a format as vitally physical as vinyl records.
MyMac Review Rating is 8 out of 10.