HandL one-handed iPhone case
Manufacturer: Hand Liberation
Retail: $50

Holding your phone while multi-tasking can be awkward — when note-taking, pushing a stroller, grocery shopping, unlocking a door, or many other potentially clumsy moments. The new one-handed HandL case for the iPhone 6 and 6S will be a big help.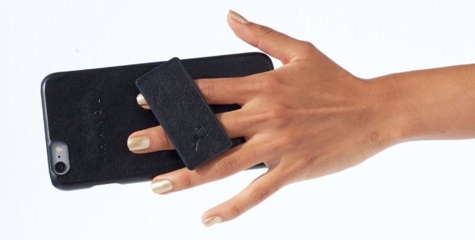 Developed by painter Allen Hirsch, the innovative HandL case permits holding your phone securely in one hand while performing other tasks. The secret is the leather-covered rectangular tab on the back. It is elasticized so that two fingers may comfortably slide underneath. The tab is held flat against the case when not in use. It is only 1/8" (3mm) thick so it is unobtrusive and doesn't get in the way when it's not needed.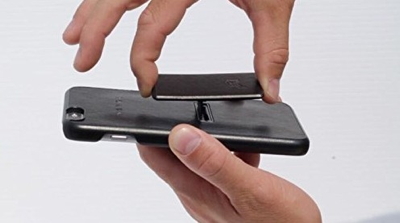 The case is rigid plastic with a soft lining and a stitched leather back. The tab can be stretched out and inserted into the case to make an impromptu stand when required.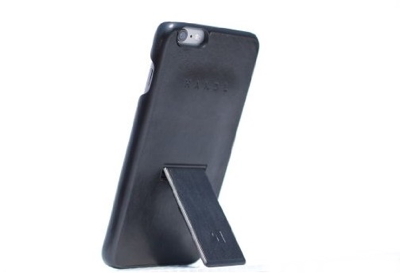 There are two small shortcomings here. The case snaps onto your phone so tightly, that removing it again is quite a task. Since all of the switches and ports are easily accessible, I'm not sure this is really a problem. The bezel around the case is nearly flush with the face of the phone. I'd be happier if it was a bit thicker so that the screen couldn't possibly touch the table when placed facedown.
If you've nearly dropped your phone while fumbling with something in your other hand, you'll understand what a convenience the HandL case is. This is not only a beautifully crafted case, it's also practical.
MyMac Review rating is 9 out of 10.