iRig Acoustic
IK Multimedia
$50 U.S.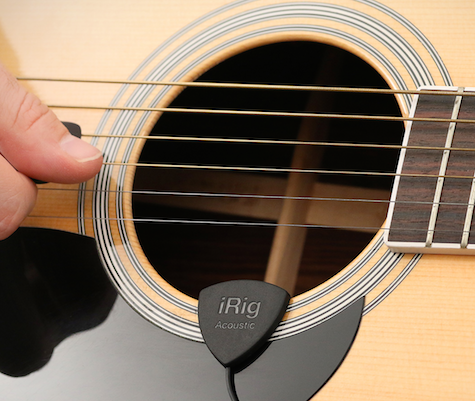 The iRig Acoustic by IK Multimedia is a mobile microphone interface designed for acoustic instruments. This is the first such device for acoustic guitars. This interface has been designed to work with most acoustic guitars, classical guitars, and ukuleles.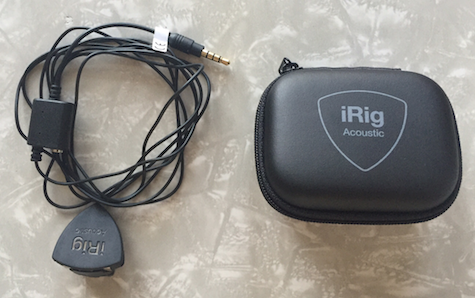 The physical product has a unique shape. It resembles a guitar pick, and on the rear resides the microphone and a clip to attach to your instrument. A cable on the front leads to a tiny breakout box that contains a mini jack and a headphone output. You can send the signal to your phone and either to headphones for monitoring or another external device.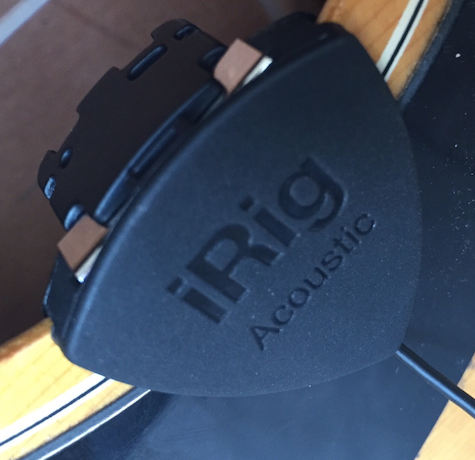 Installation is dead simple. The microphone clips on to the edge of the sound-hole of your guitar. I was using my no-name cheapo acoustic and there was no issue whatsoever. It also comes with a small carrying case to keep it protected.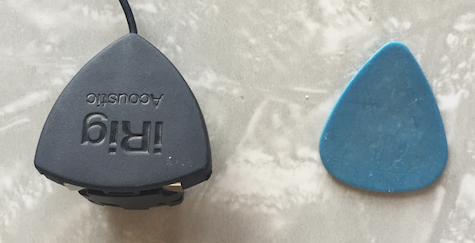 The microphone itself uses what is called MEMS or MicroElectrical-Mechanical System. This is the technology that among other things is used in smartphone microphones. IK Multimedia claims with this technology and calibration from the AmpliTube Acoustic app that is available for download, you can record your guitar as well as recording with a professional microphone and precise microphone placement.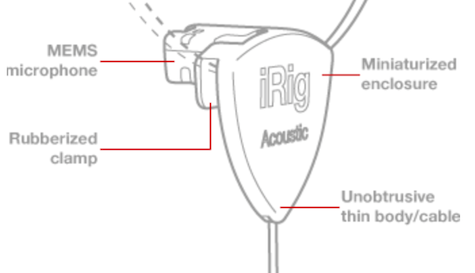 I played around capturing my very mediocre guitar playing on the AmpliTube Acoustic app. There is a short calibration process in the app that you can save for different profiles for instruments. After that, everything else is similar to the other variations of the AmpliTtube app.
At this price point you can't ask for a better sound. It provides a quality signal that will work for any home recording and even in some live environments. Can you replace a studio grade condenser microphone with this? No. But at $50 U.S. you get a great acoustic microphone/interface that any player can use for grabbing quick recordings on the go and even a decent breakout box for live and/or studio work.
MyMac Review Rating is 8 out of 10.