Aurora HDR
Developer: MacPhun
Price: $29.99 (Mac App Store)

When digital High Dynamic Range (HDR) photography effects first appeared, the results often looked over-processed. With MacPhun's new Aurora HDR you can make impressive images that don't have that telltale HDR look. Aurora HDR is a Mac-only app specifically developed to produce these images. It's a one-trick pony, but what a pony!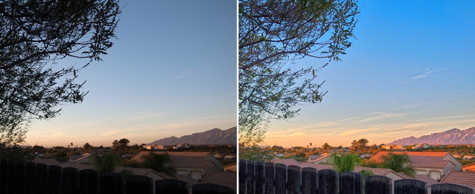 HDR photography is a process where multiple bracketed exposures are digitally sandwiched together so that all details appear evenly exposed. Deep shadows are properly defined without sacrificing or blowing out the highlights. With advances in technology, similar results can also be obtained by digitally reconstructing a single image.

If you are familiar with any of the MacPhun photography apps, you'll find Aurora HDR's interface comfortably familiar. Open an image and the software takes a couple of seconds to load and perform tone-mapping and then you're ready to explore. As a start, there are forty presets. Several may satisfy your needs without further adjustment. If you want to do more extensive tweaking there is a wealth of tools and palettes ready. You can control dozens of settings in ultra-fine, granular detail.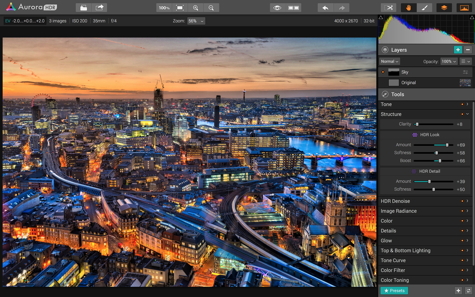 Aurora HDR is a co-production between MacPhun and well-known HDR photographer Trey Ratcliff. The results show the attention to detail that Ratcliff contributed to the package. There are a handful of sliders that finely control each of the settings: Tone Mapping, Structure, Radiance, Glow, Denoise, Curves, Color, Vignetting, and several more. After adjusting your image you can even alter top and bottom lighting.
As an experienced photographer, I admit to hours of fun tweaking, and often improving, dozens of my images. Aurora HDR is not a novelty. I have incorporated it into my workflow and have a high degree of respect for MacPhun and Trey Ratcliff for their work on it.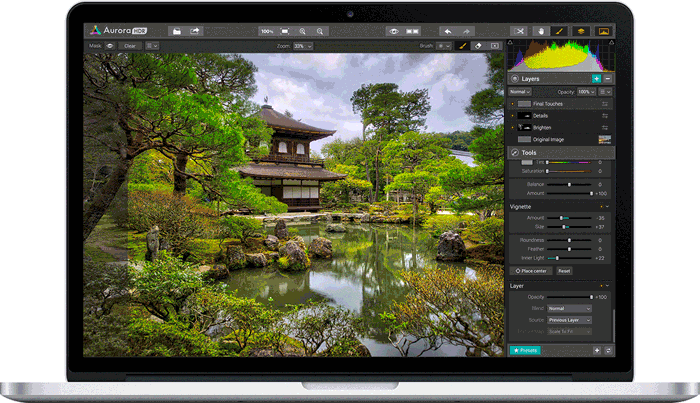 In addition to Aurora HDR ($29.99 Mac App Store), there is a Pro version ($99.00 directly from MacPhun). The main differences include RAW support, plug-in support for Photoshop, Photoshop Elements, Lightroom, and Aperture, more brackets and layers, and a selection of presets by Trey Ratcliff. For some users, the Pro version may not be essential. If you are on the fence, I'd suggest trying Aurora HDR and if you decide to upgrade to Pro later ($59.00), you can do so here.
With Aurora HDR you can make all the zany, fantasy images your heart desires. Afterward, you can get serious and begin adding clarity and subtle enhancements to your photographs without obvious HDR effects.
MacPhun has hit this one outta the park. It has earned a spot on my small Best Of… list for late 2015.
MyMac Rating Review is an enthusiastic 10 out of 10.