ATH-AD900X Over-Ear Air Dynamic Headphones
Audio Technica
$300 MSRP (Internet prices are much lower)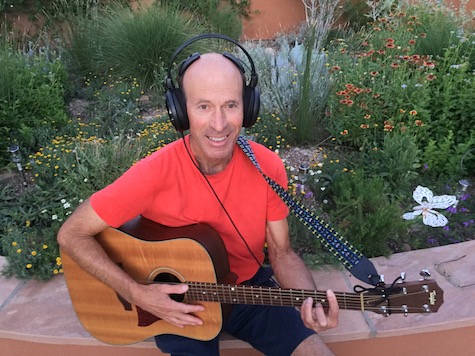 Photo credit: Terrence Moore
These moderately-priced over-ear headphones are large, comfortable, lightweight, and bizarre in appearance. Sound performance is good to very good, depending upon your listening settings and personal audio standards. They do not have the claimed extraordinary sound quality to satisfy the most discriminating listeners, despite the company's statements. But keep reading; it gets better.
At the full retail MSRP of $300, ATH-AD900X Over-Ear Headphones are no bargain. Internet discounts in the 50 percent range place these headphones in a competitive group, where they have many potential admirers.
ATH-AD900X are open-air, over-ear headphones. You can hear room noise while using them, and a small amount of spillover sound leaks from the headphones into a quiet room. I tested this playing Whole Lotta Love by Led Zeppelin in iTunes. My wife heard the tinky-tanky sound just as the music was hitting my comfort zone, roughly one-third of the way up from zero volume on my MacBook Pro. Most of the open-air effect goes the other direction: it's nice to have ambient spatial sound when audio isolation is not a priority.
The physical product is enormous, yet can comfortably be worn for a long time. The giant ear cushions are compatible with eyeglasses. The left/right peculiar loosely-sprung cranium pads provide stability with no pressure on the skull, even for baldies. A permanently-affixed, very long tangle proof cable can be used with either mini-stereo ports or 1/4 inch ports, the latter via an included adapter plug. Black is the only color available. No carrying case is provided.
Allow for up to 40 hours of use (not necessarily continuous) at moderate volume for full speaker driver break-in. The sound improves with each hour of listening. Spend time adjusting the equalizers on your playback devices until you hit the sonic sweet spot for these headphones. Bass is full, midrange is magnificent, and treble is punchy, if not always super-crisp. ATH-AD900X are very efficient, meaning they can get really loud and dangerous at playback levels past the midway points on your source equipment. You have been warned.
Don't expect world-class sound from low-bitrate compressed tracks. These headphones and all others worth their price present the listener with diminished quality at bitrates below 320kbps. All your music will sound good, but the best experience will be with the least possible compression.
Audiophile is a subjective term. It's fair to rate ATH-AD900X Over-Ear Headphones as semi-audiophile, meaning they are good but not superb. I will let other reviewers battle over where high-end consumer stops and audiophile/pro begins.
The best way to use these headphone is when playing an instrument along with a recording. It's easy to hear the music you are making and the music from the headphones simultaneously. I do this daily, and ATH-AD900X are now my favorites! Way to go, Audio Technica.
There are many online reviews of these headphones, with an impressive percentage of 5-stars and 4-stars at Amazon.com, including some very detailed commentary based on personal usage. Audio Technica is a good company with several support options.
MyMac Review Rating is 8 out of 10.