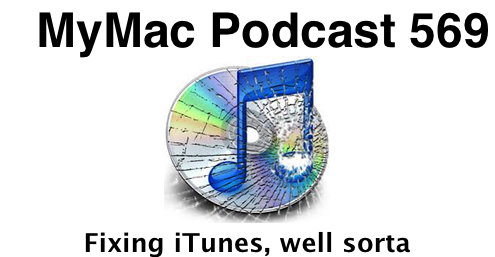 Gaz is back and while this COULD mean all is right with the world, it's the GMen who are rarely right…with the world. They talk about Gaz's walks with the missus, Guy's weird Gettysburg weekend and so much more! Plus they talk to a lot of different people most of which don't actually exist. This is another long show but so worth it.
Download the show here
RSS Feed for your podcast app
Subscribe in iTunes
Links:
Guy's App Pick: Audio Converter Pro $6.99 on the Mac App Store. AWESOME audio converter from one format to another. Many options and the program will put them where you tell it to including your iTunes Music Library.
Gaz's App Pick: Giving a RAW image manipulator
People's Pick: Allister Jenks People's tip.
Having got my Apple Watch I've been reviewing my notifications, not only on my watch but also on my iPhone. I decided to turn off all of my email notifications except for those from people in my VIP list. Now my Mail icon generally has no number badge on it (less stress!) unless I have email awaiting from family, who are the only ones in my VIP group. And that's rare because I get an alert when they arrive so have usually checked it out straight away.
But that's not the tip. The tip is that if there's a particular email you're waiting on a reply to, that you really want to know about right away, you can still have that notify you, even on your watch.
With the email open on the phone, tap the flag icon at bottom left and one of the options is "Notify me." Tap that and then tap the confirmation. A little bell icon will appear in the header. Now when someone replies to that email you'll get a notification.
I'm finding this very handy for a handful of time-sensitive issues I'm dealing with where I wouldn't want to add the sender to my VIP list for 'always on' priority.